Steps Involved in a Child Custody Case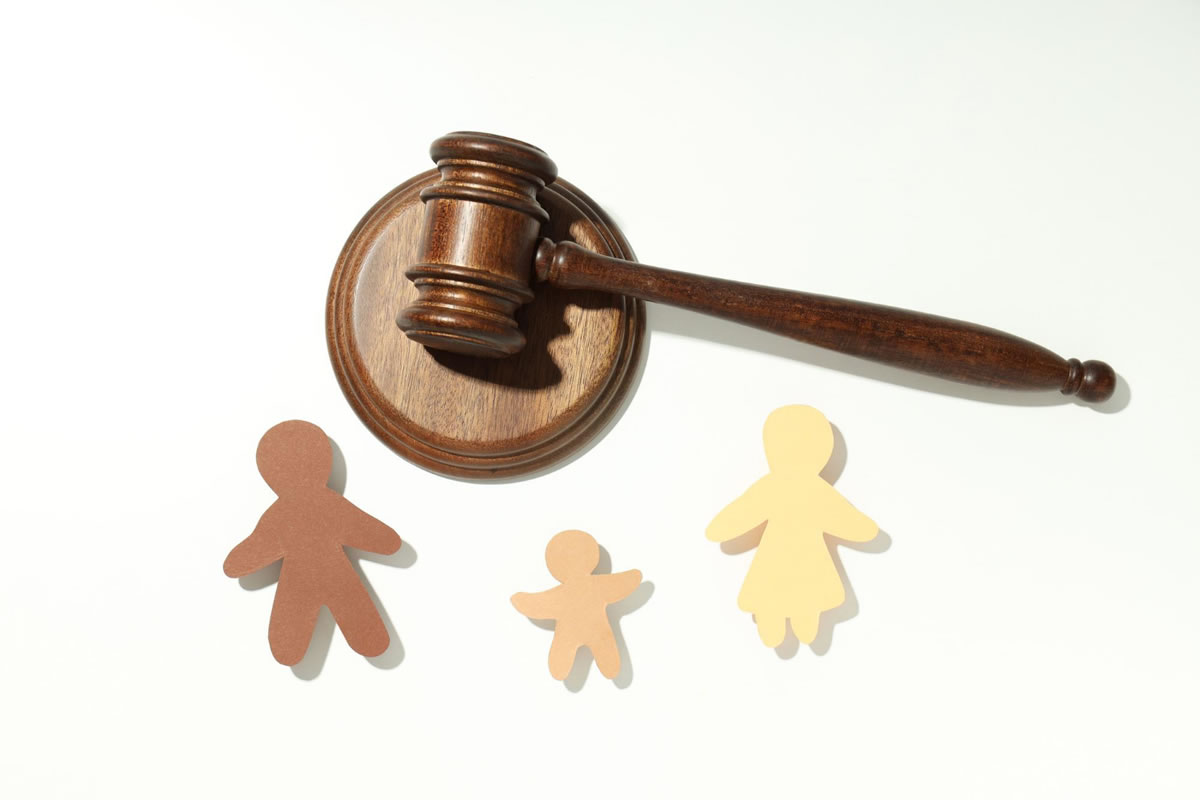 Going to court can be very scary, especially if your child's custody is the case in view. Parents should be as ready as possible for every child custody hearing. Knowing the nitty-gritty of child custody cases is part of preparing for the best possible results in family court. So let's start with the preparation for custody court.
Getting Ready for Custody Court
When you go to court to fight for child custody, you should be as ready as you can be. Preparing means having your arguments ready, but it also means bringing the right people with you and wearing the right clothes.
Be prepared to answer many questions about your history and lifestyle. For example, if you work full-time and have a young child, the judge may ask, "Where will your child go after school?" The judge will want to know where your child will sleep if you live in a one-bedroom apartment. Be ready to answer these questions, and remember that you must answer them politely, calmly and without sarcasm.
Prepare with backup. Bring everyone from babysitters to teachers that can help your case. Then prepare a strong argument! Of course, your lawyer can help here. If you don't have one, you can think about important questions like, "Do I have a good place for my child to live?" "Can I give my child the emotional support he or she needs?" And rehearse answering those questions calmly.
Finally, dress appropriately. This is a courthouse remember? Dress, cut your hair, and do your makeup in a way that says, "I'm an adult who is responsible and can care for a child."
How to File for Custody Cases
The next step is actually filing the case with a family law practice in Orlando. When you file for divorce in your state, you'll usually have to ask for custody if you were married to the other parent of your child or children. If not, you can file a separate request for a court order on custody. This is usually called a petition. You might start a separate custody case, for example, when:
You never married the other parent of the child.
You want to change a custody order that is already in place (called a "modification request"), or
You are not the legal parent of the child, but neither of the legal parents can care for the child right now.
If you already have a custody agreement when you start your case, you will usually send it to the court clerk with your petition and other paperwork.
You'll have to pay a fee to file most of the time. Then you might need to give the petition and other papers to the other parent. Most of the time, this means having a sheriff or a private service hand deliver the papers. But your state might let you send the papers more simply, especially if you want custody as part of a divorce. The clerk of the court can tell you what you need to do. So don't worry too much.
Custody Considerations in Non-Divorce Cases
Divorced parents are not the only ones who may be involved in a child custody situation. Yes, child custody and visitation concerns are brought up most frequently in the context of a divorce, but it doesn't matter.
Unmarried parents may have custody issues with one another. Grandparents may attempt to exercise their visitation rights. In rare situations, other close relatives or individuals with parental responsibilities may seek custody of a child.
When you are about to embark on a child custody battle, you want to stay prepared with the right attorneys by your side. To hear more about how our family law practice in Orlando can help with your case, contact us today.