Five Tips for Telling Your Kids You are Getting a Divorce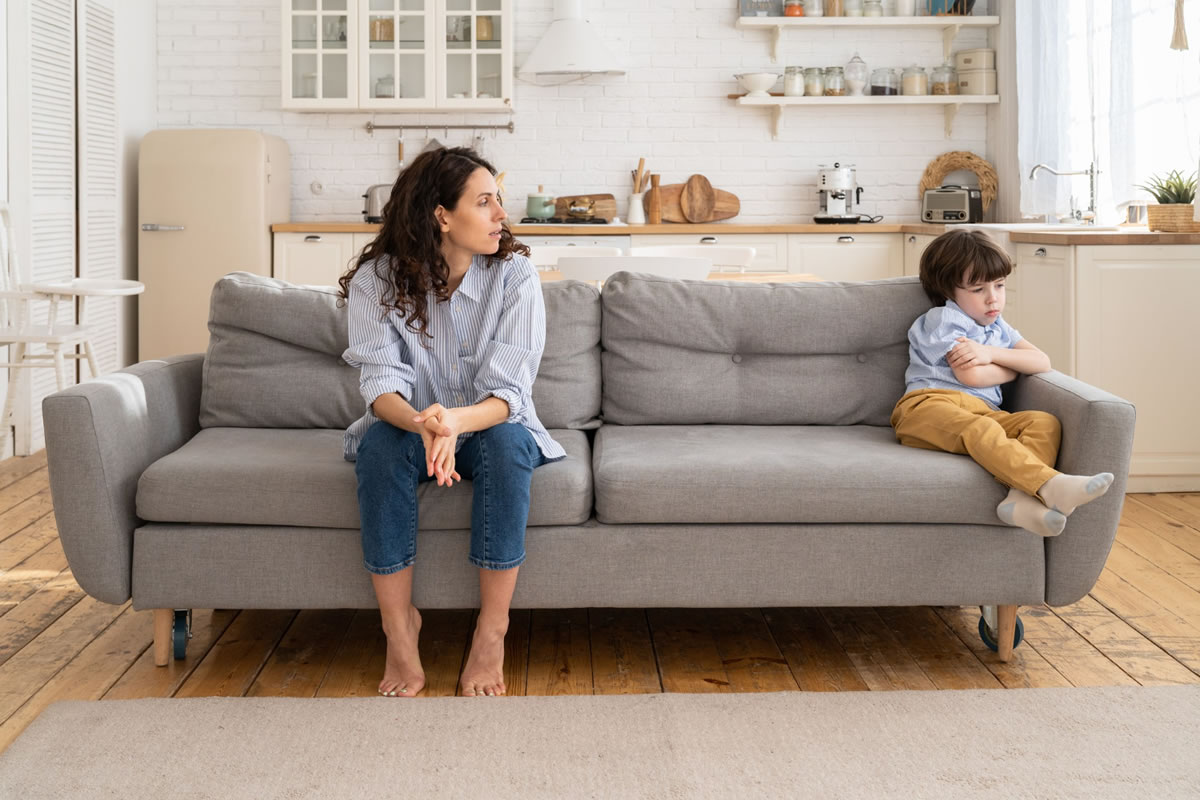 Speaking to your children about your plans to split or divorce is probably one of the most difficult and painful conversations you will ever experience. It is crucial to discuss the concern with your children before they hear it from somebody else. This discussion will likely be burned into your kids' memory forever, so it is helpful to prepare how you will speak to them about it. Experts from our family law practice in Winter Park offer these suggestions for talking to your kids about a plan for divorce:
Plan your conversation.
Working with your partner to decide how and when to tell children about your plan for divorce can shield them from unnecessary outrage and pain. It is critical to avoid special events and holidays when disclosing your plan to divorce. Try speaking to them about it on a day that allows for family time together, like on the weekend. Don't tell them right before bed or school. You can plan out the particulars with the assistance of a divorce coach, counselor, or mediator if it is hard for you and your partner to agree on the circumstances. Call a divorce attorney after depleting all other alternatives if your partner refuses to work with you on speaking with the children.
Tell your kids together.
Even though this might be hard, operating as a united front to inform your children about a divorce indicates your dedication to working jointly as their parents. You also want your kids to learn the news firsthand, not from somebody outside the family or the sibling who got the news first. Communicating basic information to all your kids can be useful if you have children of varying ages. Following up with individual conversations with your older kids later helps keep everybody in the family informed. It's crucial to seek assistance developing your plan to announce the divorce to your kids if you cannot do it with your partner because of protection or friction concerns. You may also want to speak with a divorce attorney in Winter Park to help guide the process when talking to your spouse is hazardous.
Avoid putting the blame.
Speaking to your kids about divorce is challenging. It is crucial to avoid accusing anyone of causing the divorce. It is harmful to children to be caught up in the middle between two parents. Supplying your children's comfort and support is more essential than learning the truth. When demonstrating your determination to divorce, it is necessary to try to utilize "we" as frequently as possible. For instance, "We have attempted to resolve our problems, but we haven't been able to," or "We both want to quit fighting," or "We aren't happy together."
Explain what will change and what will be the same.
The most critical thing your children want to know is how the divorce will impact their daily life. They will need to know what will change about their lives, who they will live with, and where they will live. Being open about everything you know and don't know will prepare your children for the forthcoming changes. Reassurance about things that will remain the same, like sports, companions, school, or other activities, can ease their minds. Finally, don't overlook letting them know that your love for them will not ever change.
Let them know which parent is leaving the home.
The more you can inform your kids about where the departing parent will live and how they can see each other, the better. You and your partner must reassure them that they will keep a connection with both of their parents, even when they don't live in the same house.
Steering the transformations that come with divorce is hard for kids. Nevertheless, open communication and healthy self-expression are critical to making the situation manageable.