Why You Should Trust Frank Family Law with Your Legal Needs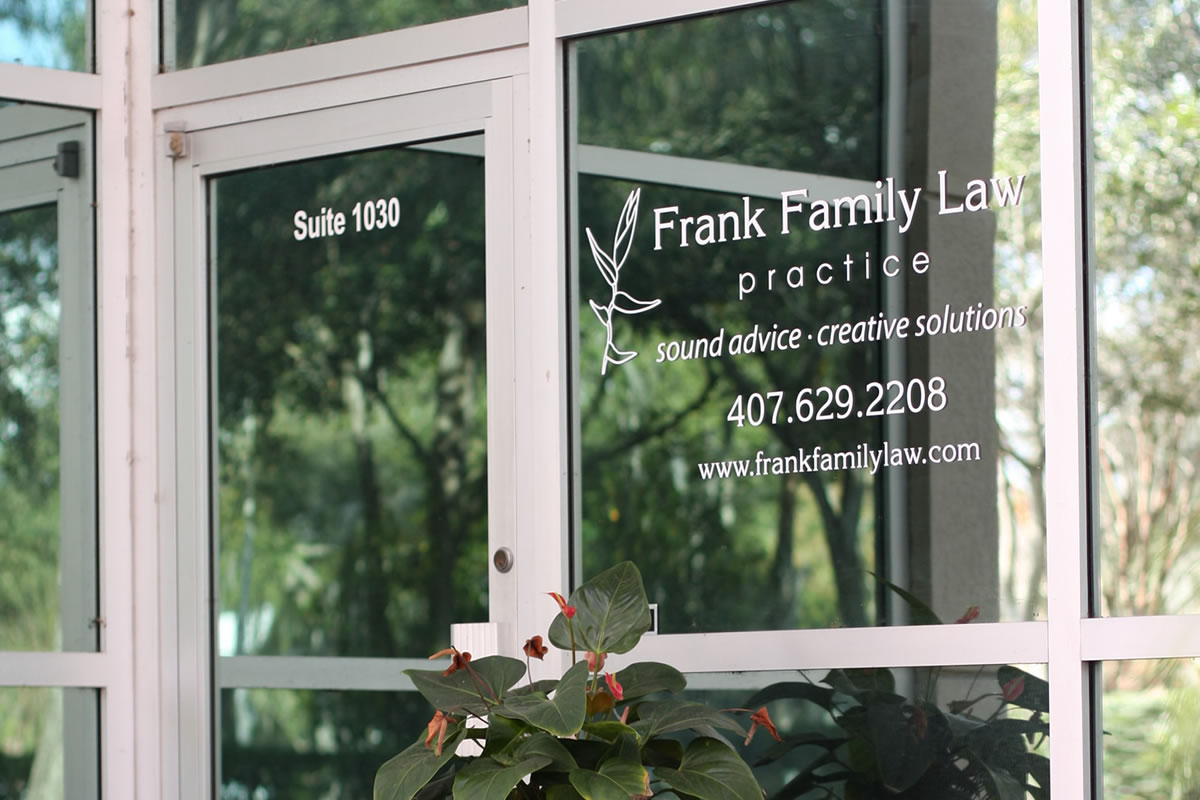 Are you going through a divorce? Do you need a lawyer to help you with custody issues? Are you trying to come to a fair settlement for division of your assets? These are common reasons many people come to our trusted family law practice in Orlando. At Frank Family Law Practice, we are a group of experienced lawyers dedicated to family matters, like divorce and child support. There are many reasons why you should trust the experts at Frank Family Law with your legal needs.
We Are Board Certified Experts
When you hire a legal team to take care of your concerns, you want to hire the best. This typically requires a quick online search for the best and most reputable family law practice in Orlando. At Frank Family Law, we are led by a team of board certified lawyers that are experts in the business. Our lawyers are certified in many aspects of family law in the state of Florida. Experience matters when it comes time for you to find someone to trust with your legal concerns.
We Have a Great Reputation
When it comes to hiring a legal team, you want to check up on their reputation. Have they won consistently for their clients? Have they conducted business fairly and professionally? Are they able to defend their clients in the courtroom? These are all qualities that make a great lawyer, and they are all qualities that set the lawyers at Frank Family Law ahead of the rest. We believe that reputation matters. Not only are we dedicated to our clients, but we are also highly regarded by the courts in which we do business.
We Offer a Range of Services
Our team of lawyers has extensive knowledge of many aspects of family law. We offer legal counsel for many family law issues, such as custody battles, paternity, divorce, asset and property distribution, and alimony. We professionally handle each aspect of the case. Our services aim to please our clients by giving them peace of mind that they can trust us throughout the entire process.
We Are Dedicated to Our Clients
When we first meet with you, we assess your case and learn exactly what you want out of it. We are hired to address your concerns and competently fight for what you need. Our services aim to get you exactly what you need, and we are confident in our abilities to help you get there. At Frank Family Law, we provide you with feelings of safety and trust as we guide you through the legal process. With us, you will know your case is in great hands.
These are just a few of the great reasons why Frank Family Law stands above the pack as a trusted, experienced, and reputable family law practice in Orlando. Our expertise makes us the right legal partner for you. Contact us today to learn about how we can help you reach the settlement you deserve.