Name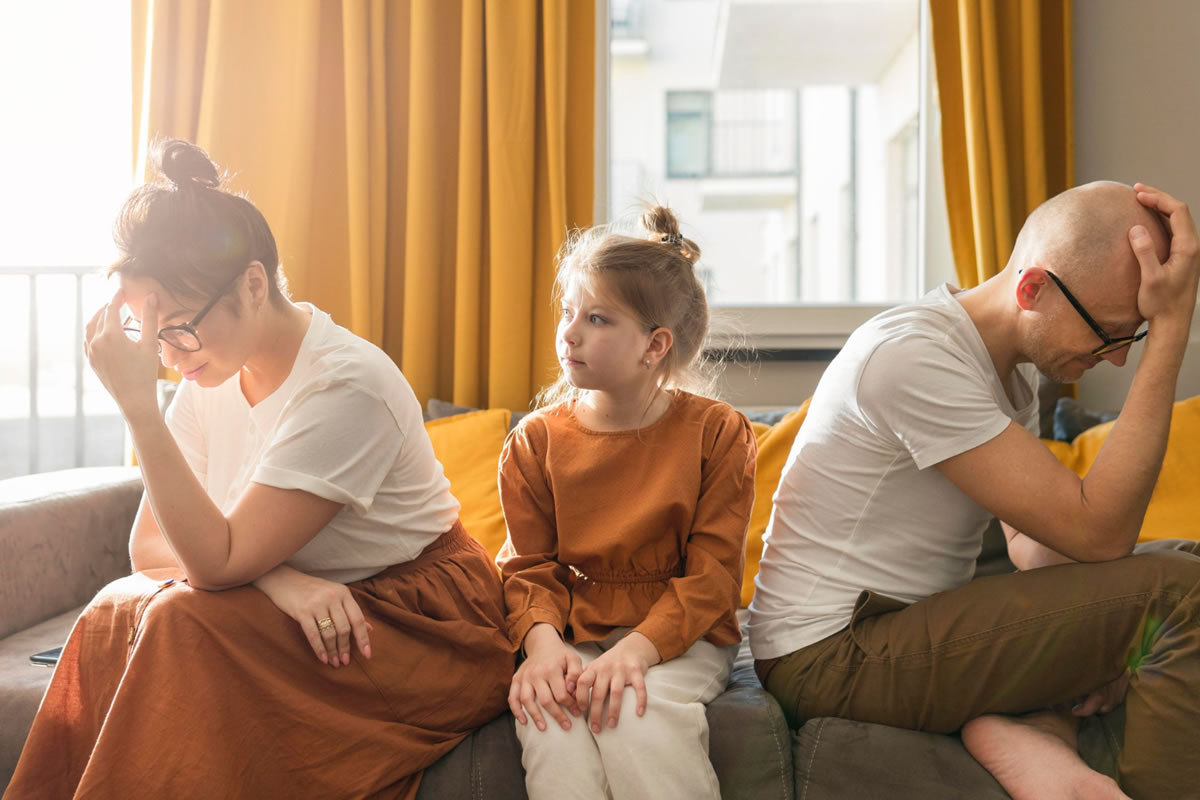 When people divorce, they are usually angry, sad, depressed, or hurt. Emotions get even more intense for children and teens whose parents are divorcing. Children search for normalcy in the significant upheaval of who cares for them and how they are cared for. Children and adults grieve the loss of their old way of life. Unfortunately, children's brains are still developing. Growing up means coping with hormones, complex emotions, and bodily changes. Grief just adds to the chal...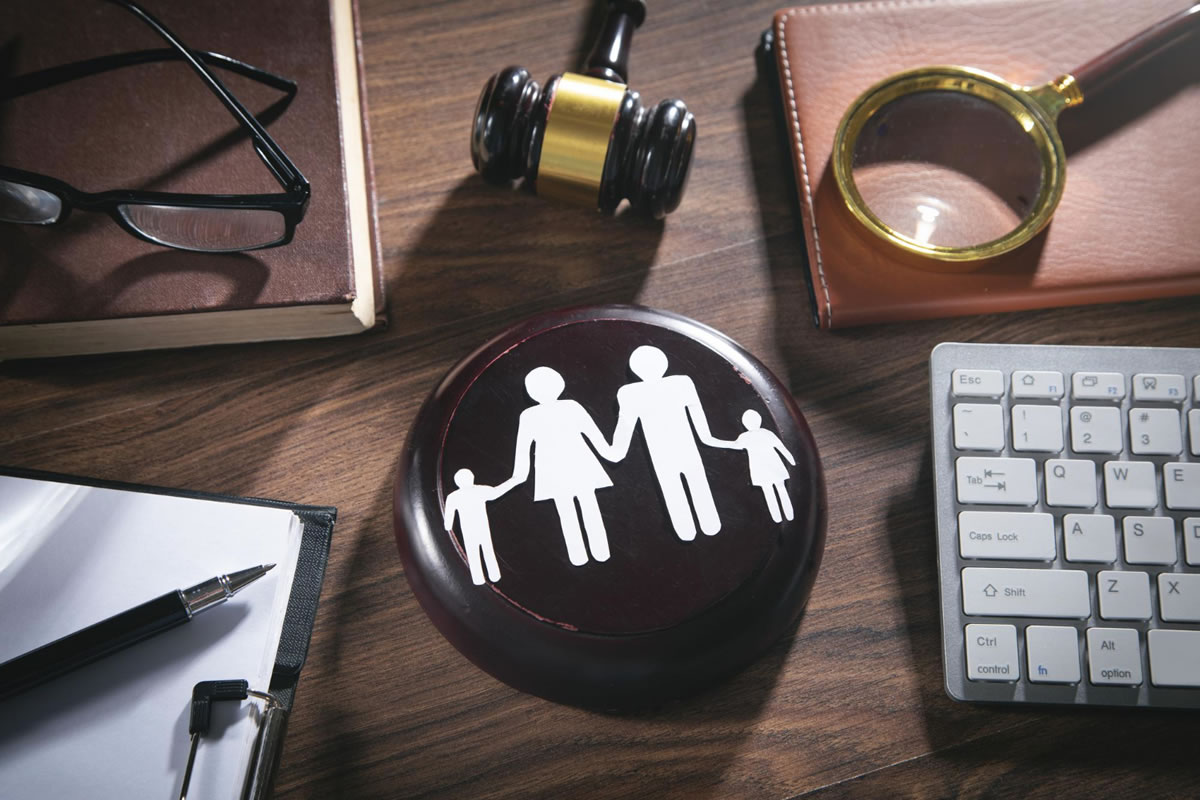 Divorce is one of the most challenging things you will ever experience, but there are things you can do to make it easier. If you are going through the divorce process, you may be anxious or confused about the process, but these tips can help you manage your divorce. Stay committed to cooperation Be open with your spouse to let them know that your goal is for both of you to make the process as easy as possible. Try to agree that you will both be as cooperative as possibl...
A child custody case is one of the most critical and stressful situations you will ever engage in. After all, your child's well-being is hanging in the balance. Unfortunately, child custody deliberations are rarely pleasant. There is no magical answer to guaranteeing a successful child custody dispute, but there are things you can do to improve the odds of success. Our family law practice in Winter Park recommends these tips for a successful child custody case: Focus on your ch...
Many people wonder whether there are good reasons to get a divorce. Some people struggle with the question of whether to end their marriage or try harder to make things work. These are challenging thoughts to develop solutions for, especially while you are in the relationship in question. The experts from our family law practice in Orlando offer the following reasons to divorce your partner, which can also be warning signs, particularly when your partner refuses to seek professional help to c...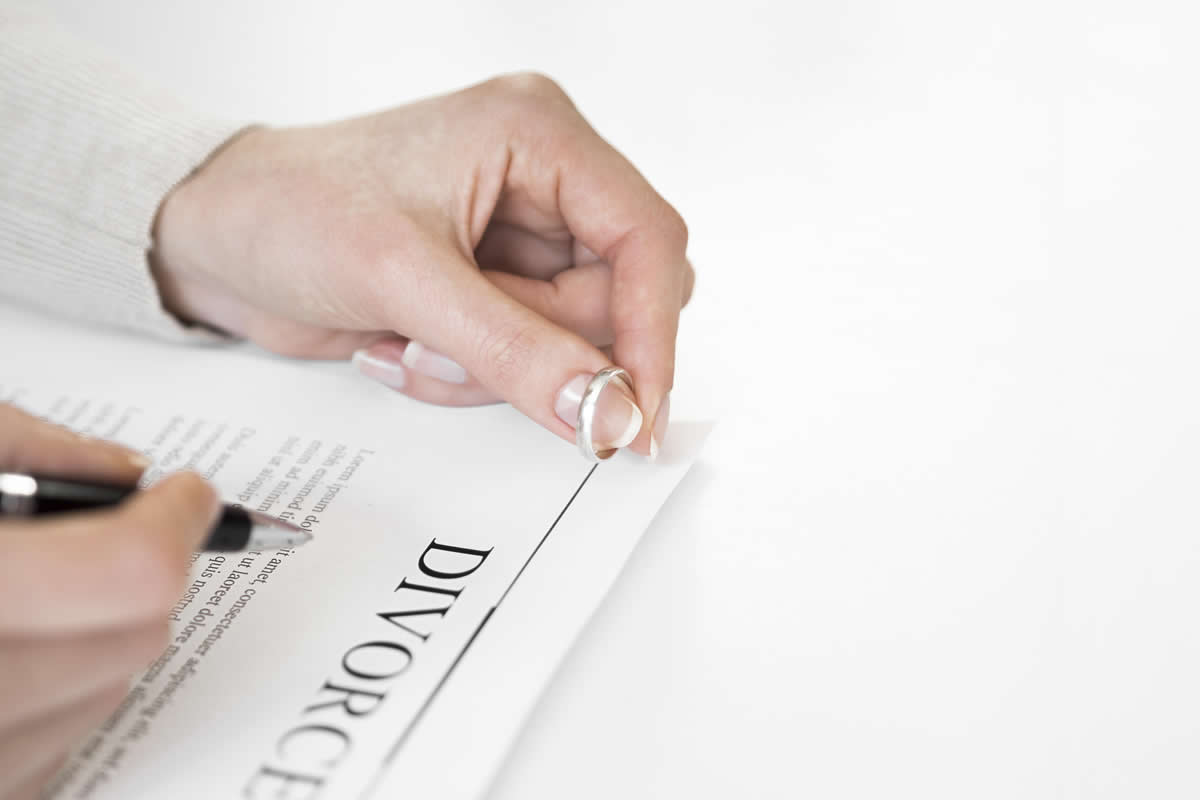 It does not mean you are a terrible person if you want to get a divorce. Divorce is a common occurrence in America, with nearly 50% of marriages ending in divorce. Approaching the subject of divorce with your spouse is not easy. To make sure things do not get out of control, it is essential to broach the conversation responsibly. Experts at our family law practice in Winter Park recommend the following tips for discussing divorce logically. Following these tips will help your divorce unfold i...
No one goes into marriage if they believe it will fail, but the fact remains that nearly 50% of marriages end in divorce. Even though divorce is an emotional and challenging event, it is possible to have a healthy separation. Our experts on family law practice in Altamonte Springs recommend the following tips for divorcing in a healthy way. Mediation, communication, and cooperation When a marriage comes to an end, partners often experience various emotions, including fea...
Family law encompasses various issues, including adoption, child support, child custody, alimony, and divorce. Whether you are looking for information about available options or you have made a firm decision to make life changes, it is essential to have a knowledgeable family law attorney on the case. In addition, many parents worry about how their children will be emotionally affected by a divorce. However, research shows that children can adjust accordingly about 24 months after a divorce a...
Family law is one of the most sensitive subjects of the law because it involves your loved ones. In most cases, being involved in a family court case means directly fighting someone who is or once was very close to you. In the moment, you are likely to use anything that will negatively affect the other person to win your case. But, unfortunately, this is not always the best way to solve your problems. To avoid a complicated legal process and manage your emotions, hiring an experienced family ...
Family law attorneys are legal professionals specializing in matters of family law. They take care of legal issues involving family members, including guardianship, child custody, and divorce, among many others. In addition, family law attorneys often act as mediators when people struggle with family disagreements. They are also qualified to represent litigants in family-involved conflicts that end up in court. Our experts offer the following things that a family law practice in Altamonte Spr...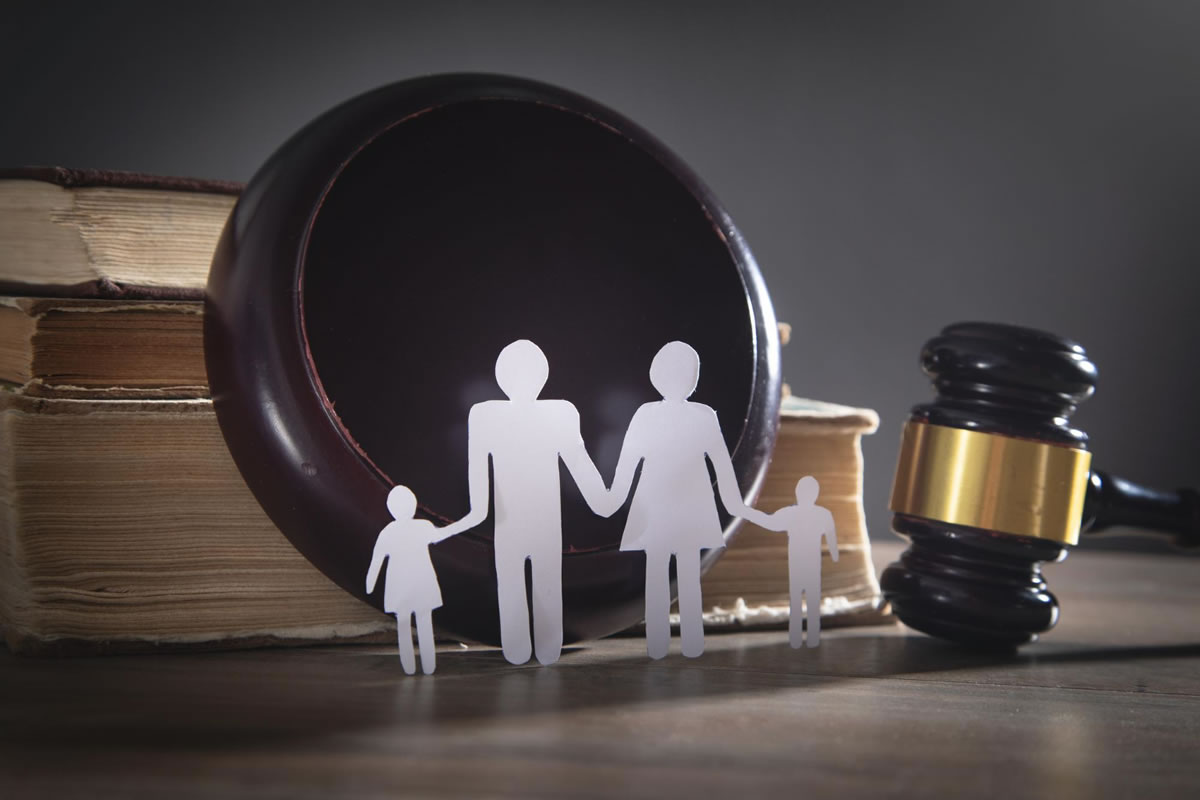 Deciding whether you need to consult with a family law practice in Orlando can be a hard decision to make. A qualified family law attorney may be an excellent idea, depending on the dynamics of your family. Our experts offer these 6 reasons you may need to consult with a family law attorney: Divorce problems It can be very tricky to navigate a divorce. There are numerous moving parts and various laws surrounding divorce during the divorce proceedings for making decisions...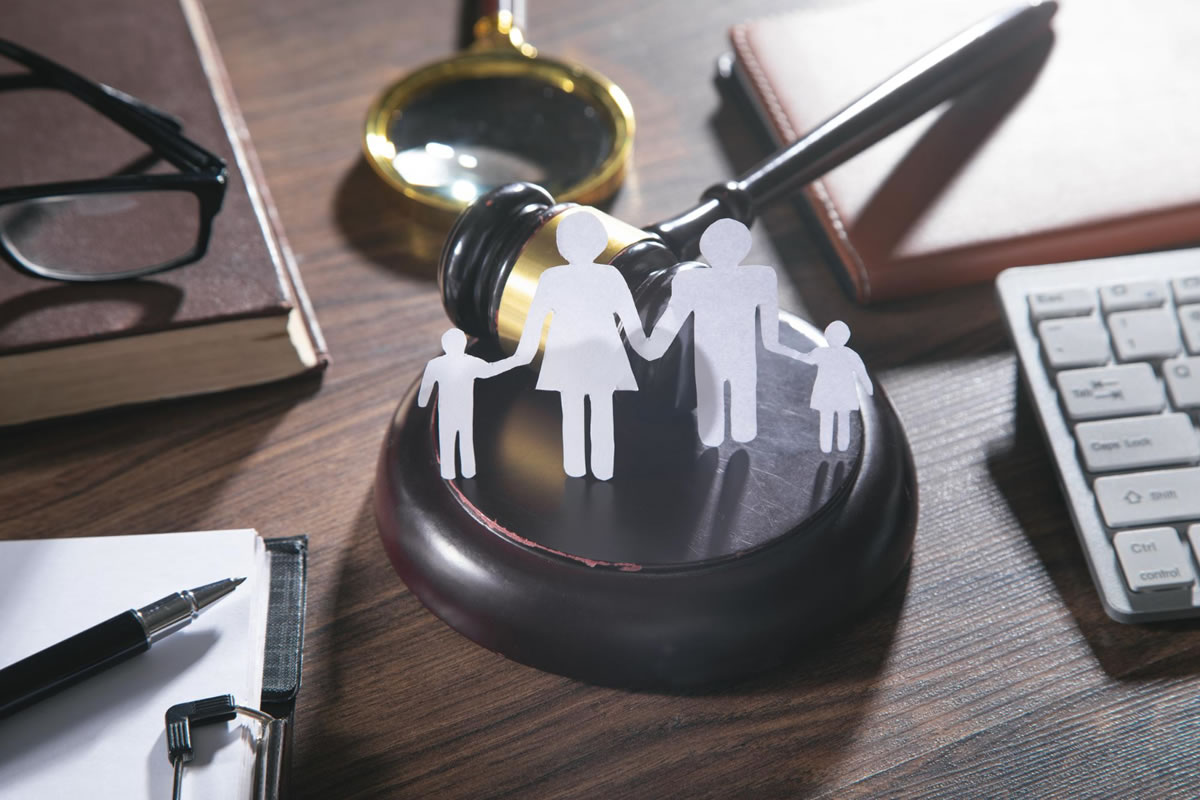 Deciding to take the parent of your children to court or start divorce proceedings is challenging. However, it is essential to know that you have a professional working in your favor. Choosing a suitable family law attorney can mean the difference between an extended court battle that harms everyone involved, including your children, or reaching a fast resolution that you feel comfortable with. Our experts offer this vital information for finding the best family law practice in Winter Park to...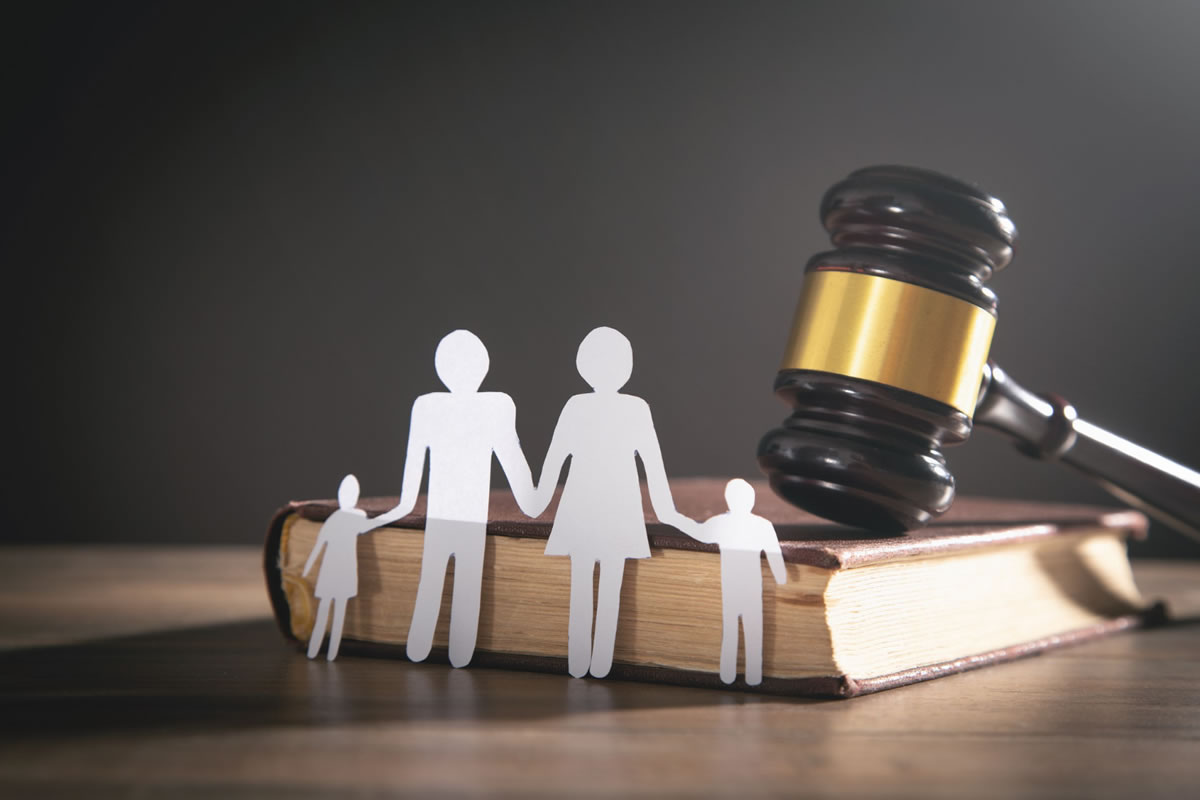 The area of legal practice focusing on issues involving family relationships like child custody, divorce, marriage, adoption, and many others is called family law. Family law attorneys can represent their clients in all family court proceedings or other related negotiations. They are also qualified to draft necessary legal paperwork like property agreements and court petitions. Some family lawyers specialize in emancipation, paternity, adoption, or other legal matters that are not typically r...
Choosing a family law attorney in Orlando can be a callous decision to make. How you make it through the highly emotional divorce process and the outcome of your divorce proceedings relies on the lawyer you choose. Therefore, it is vital to have a relationship of trust with the attorney that you hire. You want to partner with a lawyer who listens to your needs and is serious about your divorce case. You also want an attorney who works to move your case forward to a conclusion as quickly as po...
Divorce is never an easy process. A divorce can leave a person emotionally vulnerable and distracted by life events. Therefore, it is crucial to hire an experienced family law attorney to represent you when going through a divorce to ensure that you will be given the best possible outcome once the divorce process is concluded. Experts offer these reasons for choosing an experienced family law attorney to work with during your divorce: Experience working with opposing counsel. ...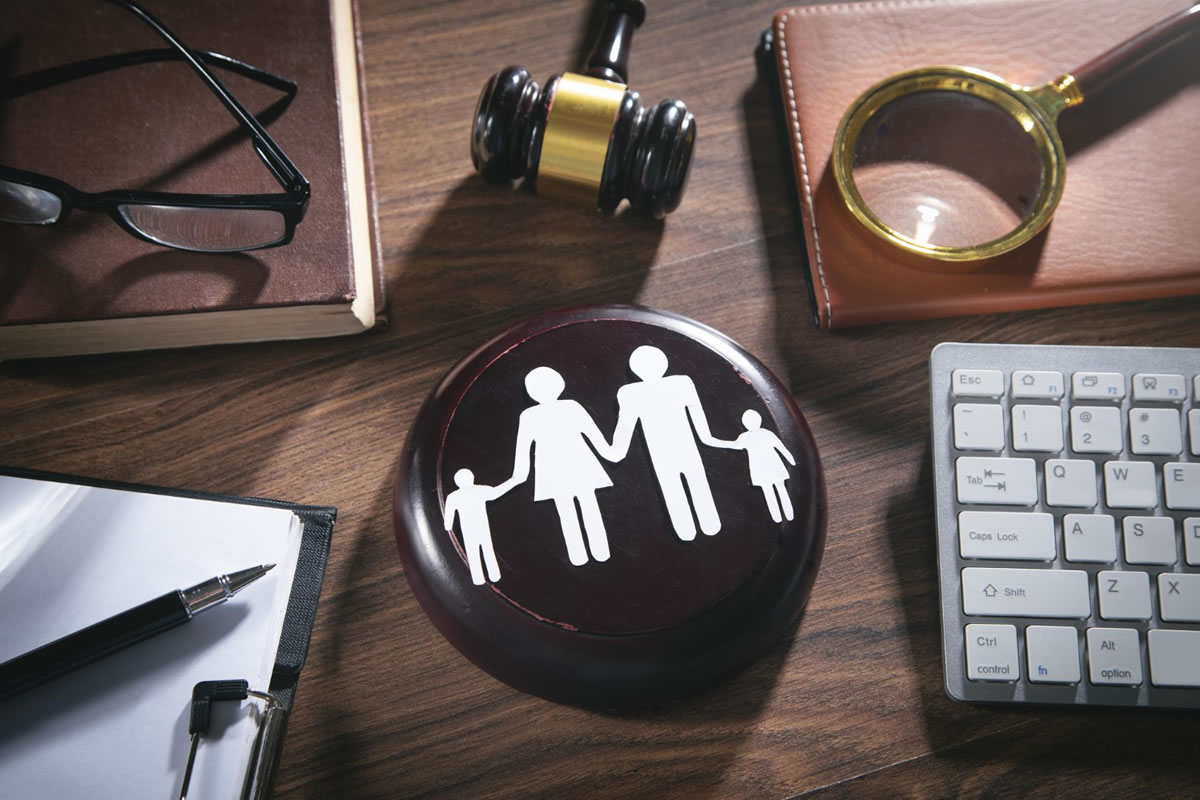 Many long-term considerations such as ongoing parenting agreements, finances, and property ownership can be overlooked during a divorce because the emotional impact of ending a marriage is an excruciating process. Unfortunately, many couples will face divorce in their lifetimes. Divorce rates have seen a recent decline, but more than one-third of marriages still end in divorce. Couples with money difficulties or married young face a higher risk of divorce than others do. Studies pro...
People often consider custody and visitation as the same thing, but they are two very different situations. Custody is a broader term that refers to either physical or legal custody, while visitation refers to the time that is actually spent with the children. Legal custody defines who has the power in the decision-making process for a child. For example, a parent needs to choose churches, values, schools, and health care treatments when raising a child. Legal custody can be granted...
It's no surprise that most divorces result in at least some degree of anger and bitterness, often lingering long after the divorce is over. Of course, a great many spouses would not be mad if they never had to see their ex-partner again, but healthy parenting cannot stop in the wake of a divorce. Protecting children from emotional and mental strife after the marriage has ended is vitally crucial for their continued emotional and mental health and well-being. Unfortunately, this can often ...
Prenuptial agreements have a pretty bad reputation. Most people think these contracts are only for wealthy people marrying for the money, but these are untrue assumptions about contracts like this that stop people from reaping their benefits. Frank Family Law is a trusted and reliable family law practice in Altamonte Springs, ready to help when professional advice is essential. Prenuptial agreements can help to protect your marriage in many different ways. Before getting...
Are you concerned that your marriage is headed for trouble? Do you wonder if your marriage is going to make it? When you are considering divorce, you may find yourself in a situation that you never thought you would be. Talking with a family law practice in Altamonte Springs to discuss terms of your financial future, home, and children may be too surreal. However, divorces have become popular in the most recent years, as over half of the number of marriages end this wa...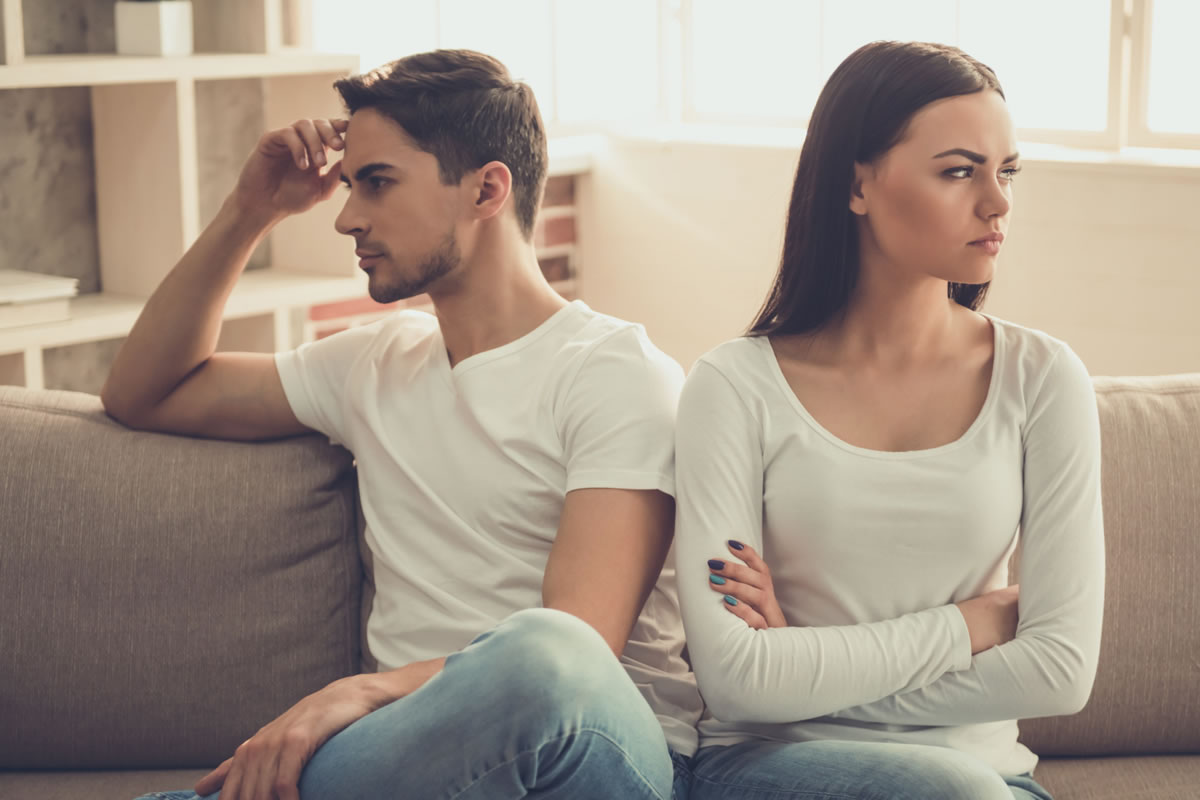 Did you know that many divorces are preventable by having the right conversations before you legally commit? The most common reasons that lead to divorce involve financial disagreements, lack of intimacy, and abuse or addiction-related troubles. Some of these issues can be prevented by having the right conversations before you walk down the aisle. As a family law practice in Winter Park, we handle many contentious divorces that can be much less dramatic with open and honest ...
Are you concerned how your divorce may impact your children? Do you wonder how to protect your children from the negative affects of divorce? Many people hear the horror stories that accompany the children of broken marriages in the years following a divorce. They may hear about the troubles these kids face or the mental health issues that a divorce may cause on young children or adolescents. However, it is important to work with the right family law practice in Orland...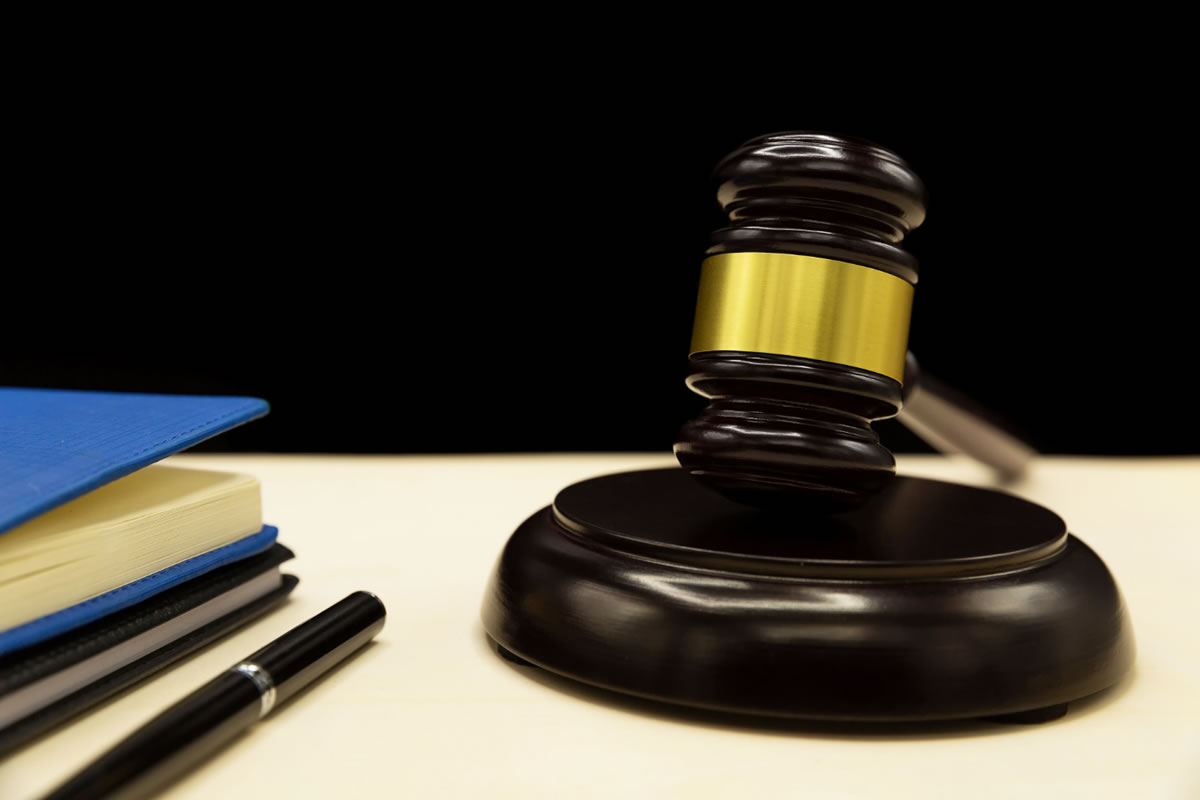 Are you a victim of an abusive relationship? Do you want to sue for child custody rights? Filing a lawsuit may sound like an intimidating process that may make you question whether to go through with it or not. As a family law practice in Winter Park, we urge victims to come forward to get the justice, compensation, and treatment that they deserve from the defendant. These are a few steps that you need to take to file a lawsuit. File a Complaint W...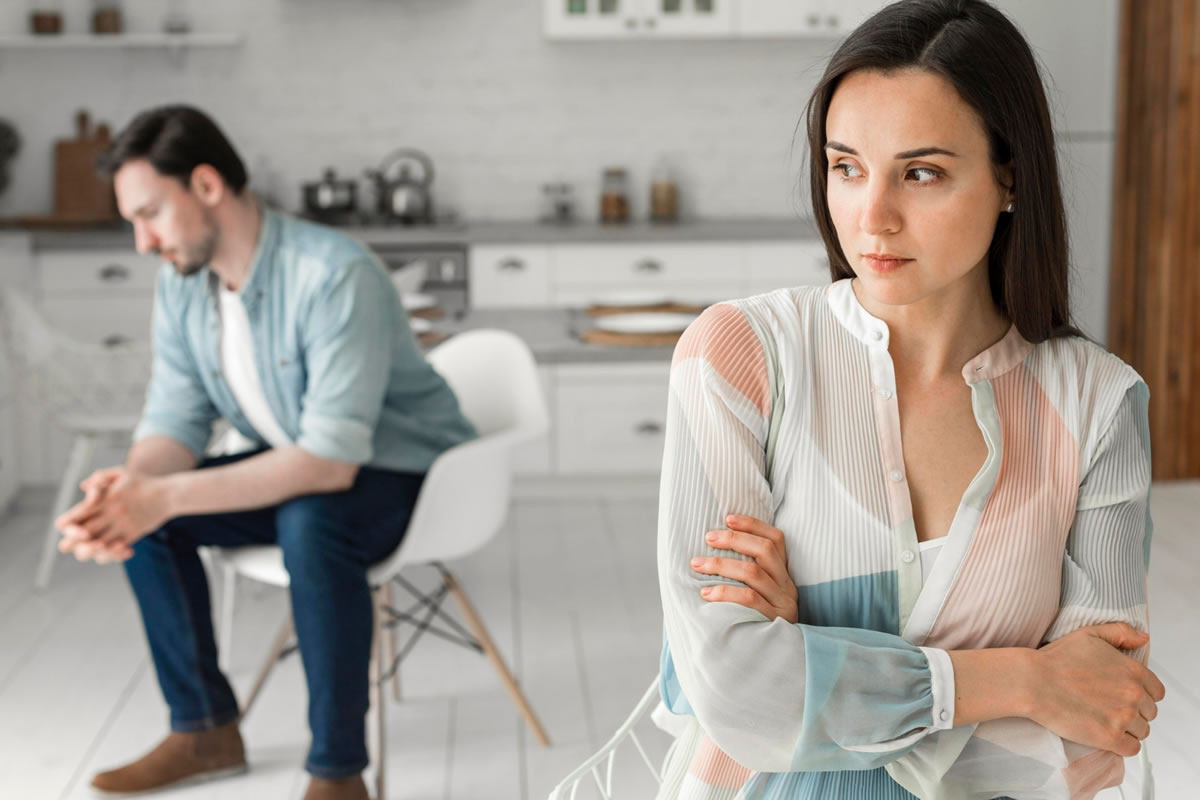 Were you blindsided by the end of your marriage? Are you struggling to move smoothly into the next chapter of your life? As you navigate these new aspects of your life, you may find yourself in a tough and uncomfortable or confusing position. Divorce may be something that you never expected to happen to you, but you find yourself in the middle of it, wondering how you got here. With the help of our reputable family law practice in Orlando, we can help you move into the...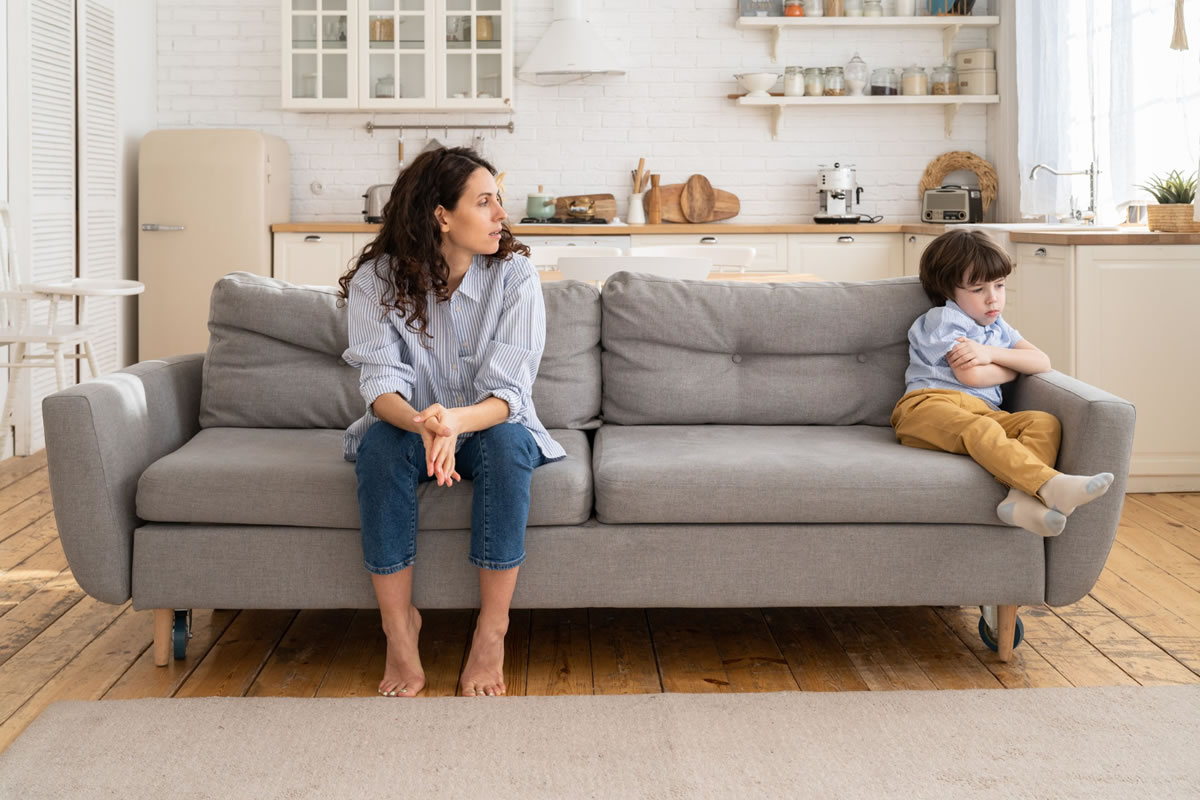 Are you overwhelmed thinking about the new responsibilities of single parenthood after you and your spouse split? You likely cannot imagine splitting the responsibilities of parenting with your spouse when it means that you will not see your kids. You may not be able to envision parenting without your spouse. As you embark on this new chapter, you want to have a reliable family law practice in Altamonte Springs to help you with the legal concerns. These are a few tips ...
Child custody cases deal with the rights and responsibilities that the parents have when their marriage ends. Their parenting responsibilities may slightly alter after their marriage ends, as they will need to consider how to co-parent, divide responsibilities evenly, or lose parenting rights entirely. These all depend upon the situation of your divorce, your financial stability, mental state, and other important factors. As a family law practice in Altamonte Springs, we adv...
When two of the worst D words come together, many clients want to run away or avoid confronting these issues head on. These two D words, debt and divorce, often play a role in the legal process of ending a marriage. When one or both spouses carry debt in their marriage, this will also play a role in the divorce process as well, unless those individuals signed a prenuptial agreement to prevent this risk. Our family law practice in Winter Park can provide you with some insight...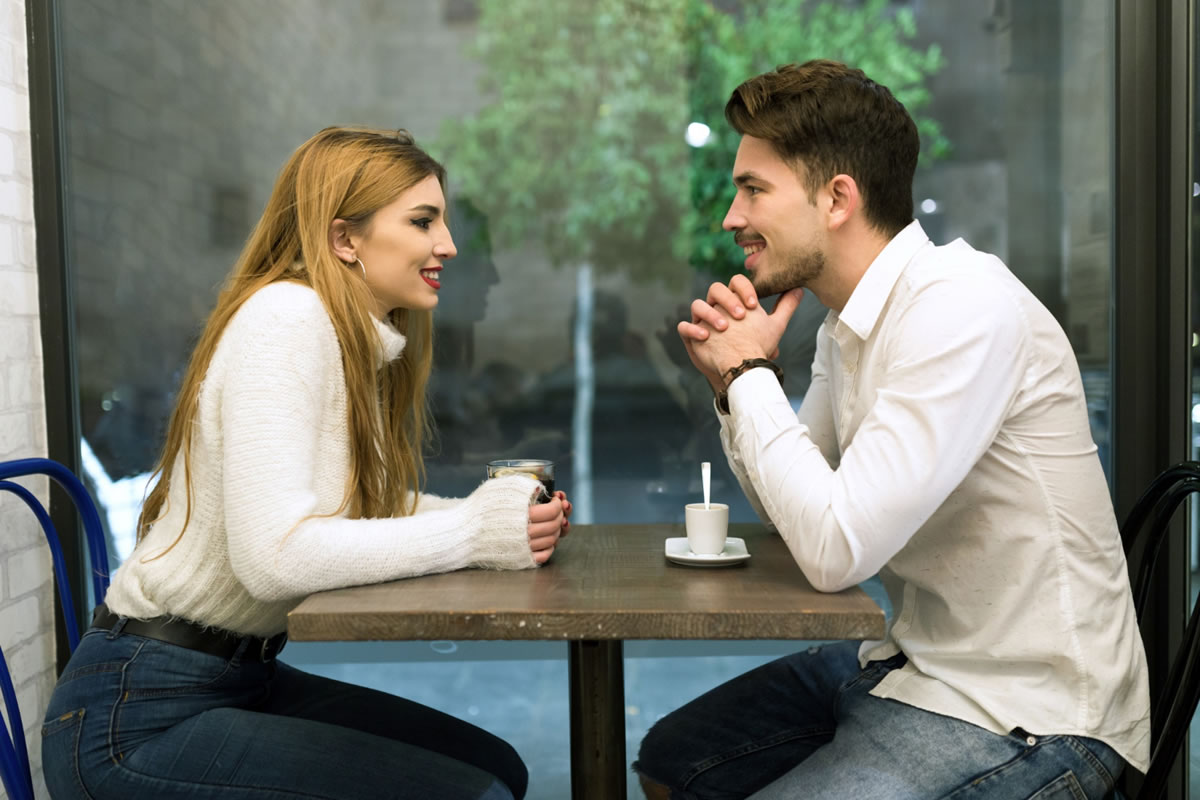 Are you about to get married? Do you want to make sure that you and your spouse are as prepared as possible to tie the knot? Getting married is the beginning of an exciting and new chapter of your life, but you do not want to go into this arrangement lightly. As a family law practice in Orlando, we urge many couples to have important, and maybe uncomfortable, conversations before they choose to legally marry. These are some of the topics that you should discuss before ...
If you are in the middle of a child custody battle, you need to avoid certain behaviors and act the right way. By working with the best family law practice in Winter Park, you will be able to fight and negotiate so you get the settlement you deserve for your kid's sake. These are five things that you should avoid doing when you are in the middle of a nasty child custody battle. Don't Act Out During your case, you need to stay on your best behavior...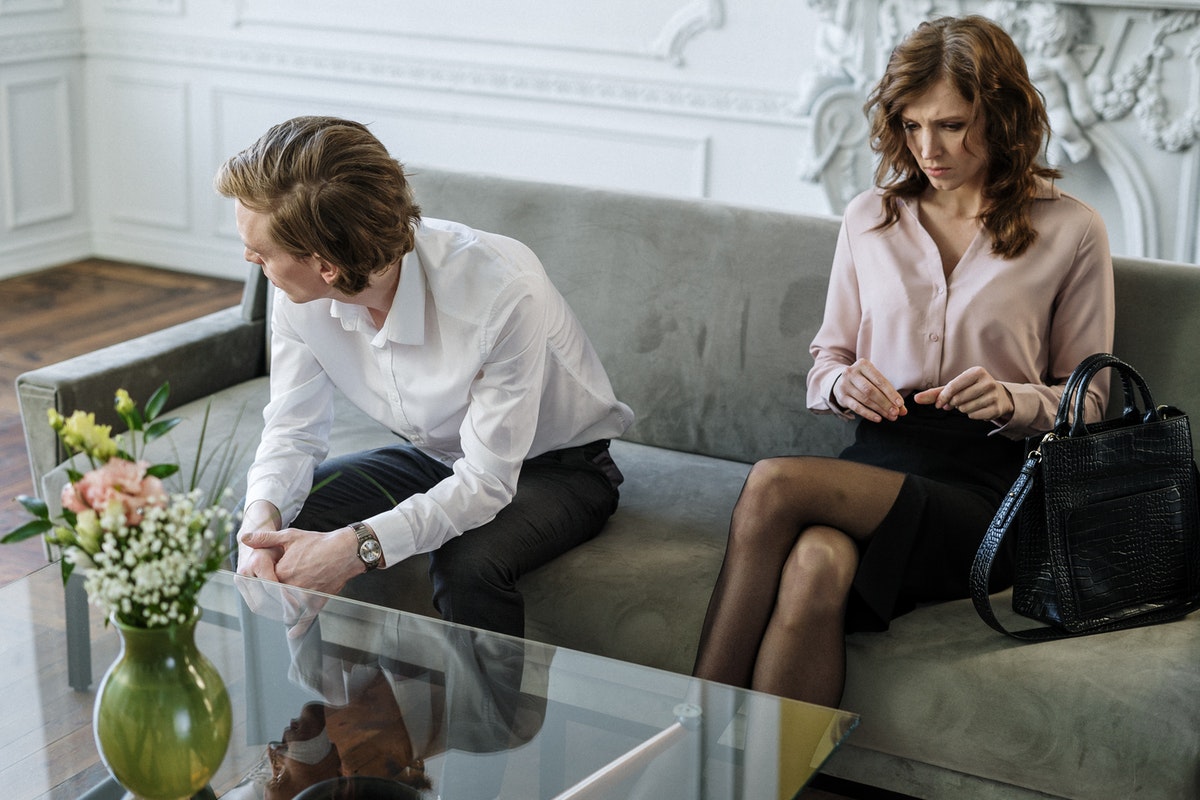 Are you worried that your marriage is headed towards divorce? Do you think that your marriage is in trouble? When you first get married, you imagine spending the rest of your lives in wedded bliss. However, this is not the reality. You may even find yourself talking about divorce with a professional family law practice in Orlando if your marriage is headed down that path. These are a few things that you can try before you finally choose to divorce. Ack...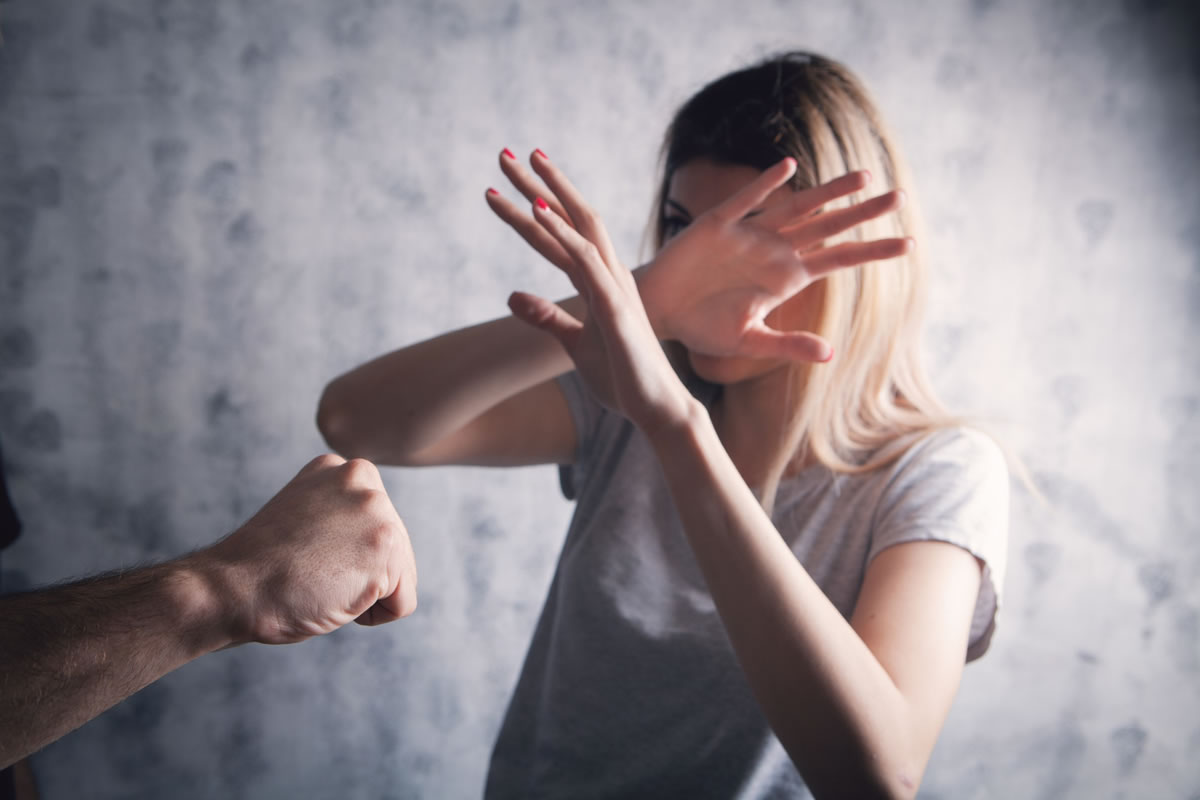 Are you concerned with your safety when you are with your spouse? Do you want to know how to get out of your relationship safely? Being in a toxic relationship can have many negative effects on your entire life. From causing you to lose friends and family to suffer from physical and emotional abuse, this situation is one that you will want to get out of quickly. To remove yourself safely from an abusive marriage, you will want to trust a quality family law practice in ...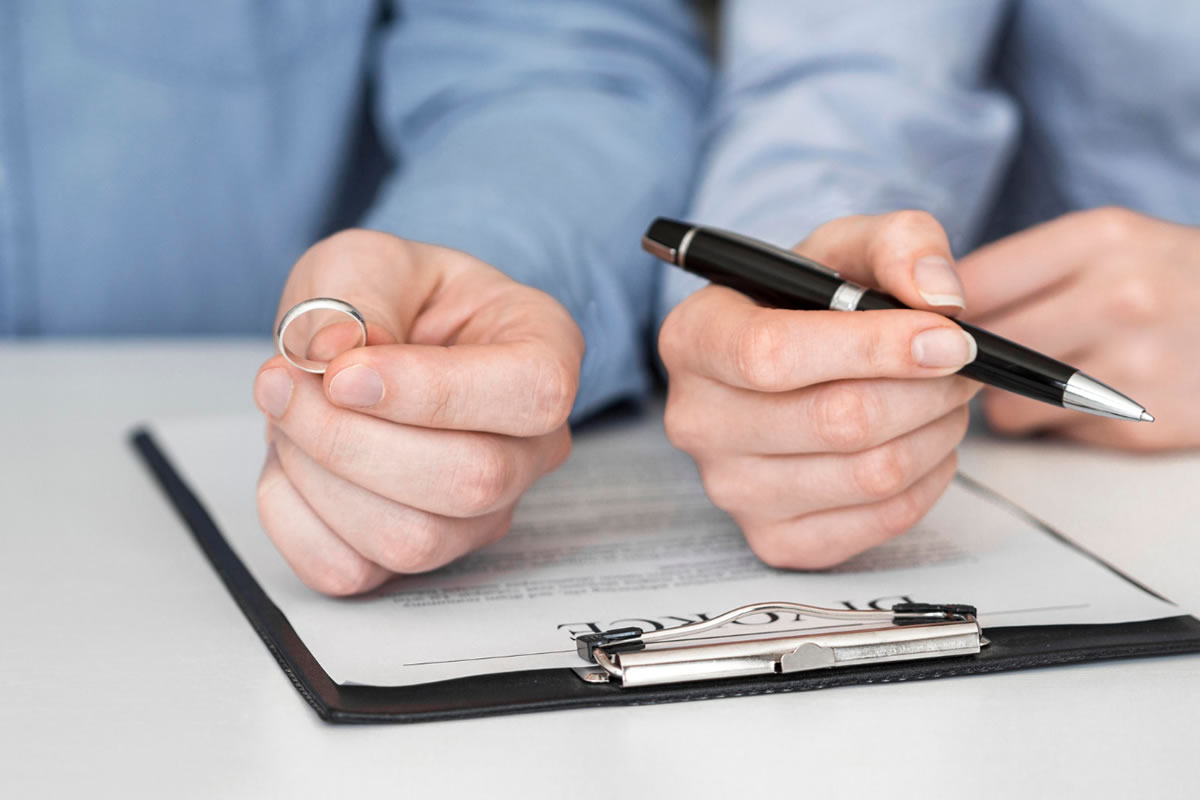 Going through a divorce may be something that you never predicted you would have to do in your entire life. However, when you find yourself in that position, you want to equip yourself with the best advice, support, guidance, and resources that you can. This often starts with choosing the right family law practice in Altamonte Springs to handle your case. Many divorce cases are settled in mediation, but others go to court so that each party gets what they need to secure thei...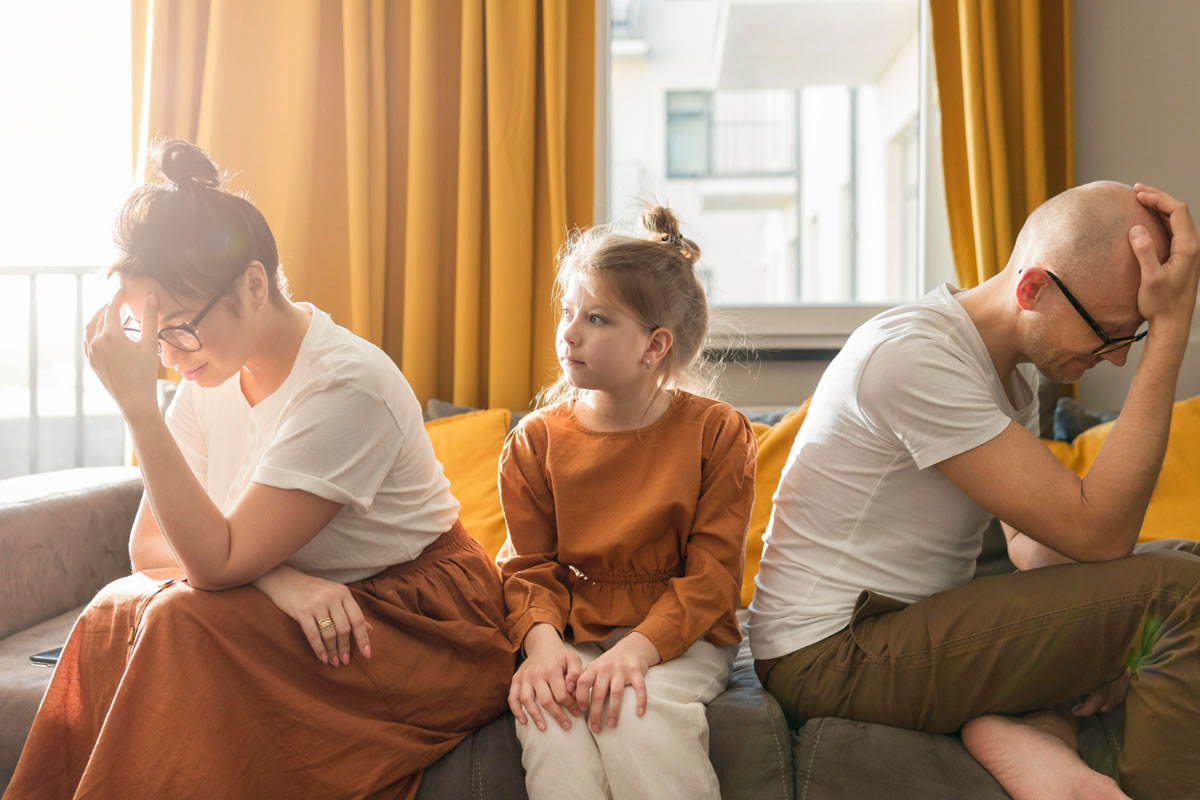 Child custody disputes can emerge due to differences about where a child should live, how to parent the child, and who the child should spend time with. Sometimes, disagreements over child custody end up being arguments in courts that are both not costly and time-consuming for both parents. As a family law practice in Orlando, we see these issues frequently. However, knowing how to handle the most common causes of custody disputes and engaging a trustworthy child custody attorney will h...
Going through legal issues is complicated, emotionally draining, and expensive. Whether you are fighting for child custody, settling divorce paperwork, or battling for alimony payments, you are likely going through a difficult time. Working with a quality and reputable family law practice in Winter Park can help you get through difficult times, and it doesn't have to cost you everything. There are a few tips to help you save money on attorneys' fees. D...
Are you considering whether it is time for you to file for divorce? Do you no longer feel like your marriage is serving you? Choosing to end your marriage is likely one of the hardest decisions you may ever make, as it requires to start all over again and go through the divorce process. However, it can also lead to the most satisfying and independent lifestyle that you deserve. As a family law practice in Winter Park, we can help you get through the divorce process so ...
Going through a legal separation or a divorce is no easy task. Besides the emotional process of breaking up from your spouse, legally ending a marriage entails lots of paperwork, debt settlement, asset division, and navigating a new future. Although this process is time-consuming, knowing what to do to prepare for divorce can make things seem a little less overwhelming. As a family law practice in Altamonte Springs, we have outlined practical steps you need to take when preparing for divorce....
Many people believe that family lawyers only handle divorces, based on what they see on TV shows and movies. Our family law practice in Winter Park handles a wide range of cases, most of which are related to the formation or dissolution of a family. Family cases are civil in nature, but they typically involve matters to do with spouses, parents, and children. There are a few different types of cases that are handled by family lawyers. Divorce One of the most ...
Have you recently been blindsided by your spouse asking for a divorce? Have you been left by your spouse? When this type of event occurs suddenly, you may find yourself asking, What do I do now?" Being unprepared for a separation or a divorce can leave you feeling depressed, hopeless, and even angry. However, as a family law practice in Winter Park, we are here to support and guide you through these difficult circumstances. There are a few steps you will want to t...
Are you struggling to communicate with your spouse? Do you feel uncomfortable, angry, or afraid of your spouse? Has your spouse recently broken your trust? When you are having trouble in your relationship, you may find yourself contemplating whether you are headed for divorce. As a family law practice in Altamonte Springs, we advocate for many clients that are going through divorce to get out of negative relationships. Sometimes relationships don't work out, ...
Are you concerned with having a long and drawn out divorce process? Are you struggling to come to an agreement or compromise with your ex? Sometimes, marriages dissolve due to bitter, angry, or sad circumstances, which can start the divorce process off on the wrong foot. As a family law practice in Orlando, we help many couples settle their divorce process in a peaceful manner by trying to settle in mediation. Often times, divorces that settle in mediation take less ti...
By choosing to divorce, particularly after many years of marriage and accumulation of property, you'll almost certainly have a contested divorce, meaning the other party will dispute any decision you make. Each decision in a divorce case will shape your future. When it comes to solving problems like child custody, child support, alimony, and income distribution, you can't afford to gamble on the competence of your family lawyer. These are a few important qualities to look for when you...
Are you in the middle of a family conflict? Do you have trouble in your marriage? Are you wondering who to turn to for child custody issues? Family attorneys specialize in family law practice in Orlando where and they handle legal matters involving family members. These legal problems include divorce, child custody, adoption, and guardianship. Family lawyers will also mediate when family disputes arise. They can also represent litigants in court-ended family disputes. ...
Have you recently filed for divorce? Are you about to file to get the alimony you deserve? Although your relationship may be over, the legal process is just beginning, and this brings about many questions, concerns, or even worries. If you have acquired property together, like your house, pensions, bank accounts, and debts, you will want to hire a family law practice in Altamonte Springs to work with you to ensure you make the best choices for your interests. Before yo...
Are you concerned with your financial stability in the wake of a new divorce? Are you wondering how you will make ends meet without the support of your spouse? When you enter a divorce as someone who was financially dependent on your spouse, you may have many troubling thoughts and concerns about your future. This can add strains and worries onto an already emotional process when you are working with a family law practice in Altamonte Springs to settle your divorce. Ho...
Are you newly divorced? Are you currently going through the divorce process? Working through a divorce can be a challenging and emotionally taxing time for any couple. As a family law practice in Winter Park, we guide many couples through this process so they can move on with their lives. However, as you move on with your lives immediately following divorce, you may have to deal with some dreaded paperwork. This is especially true when it comes to your taxes.&nbs...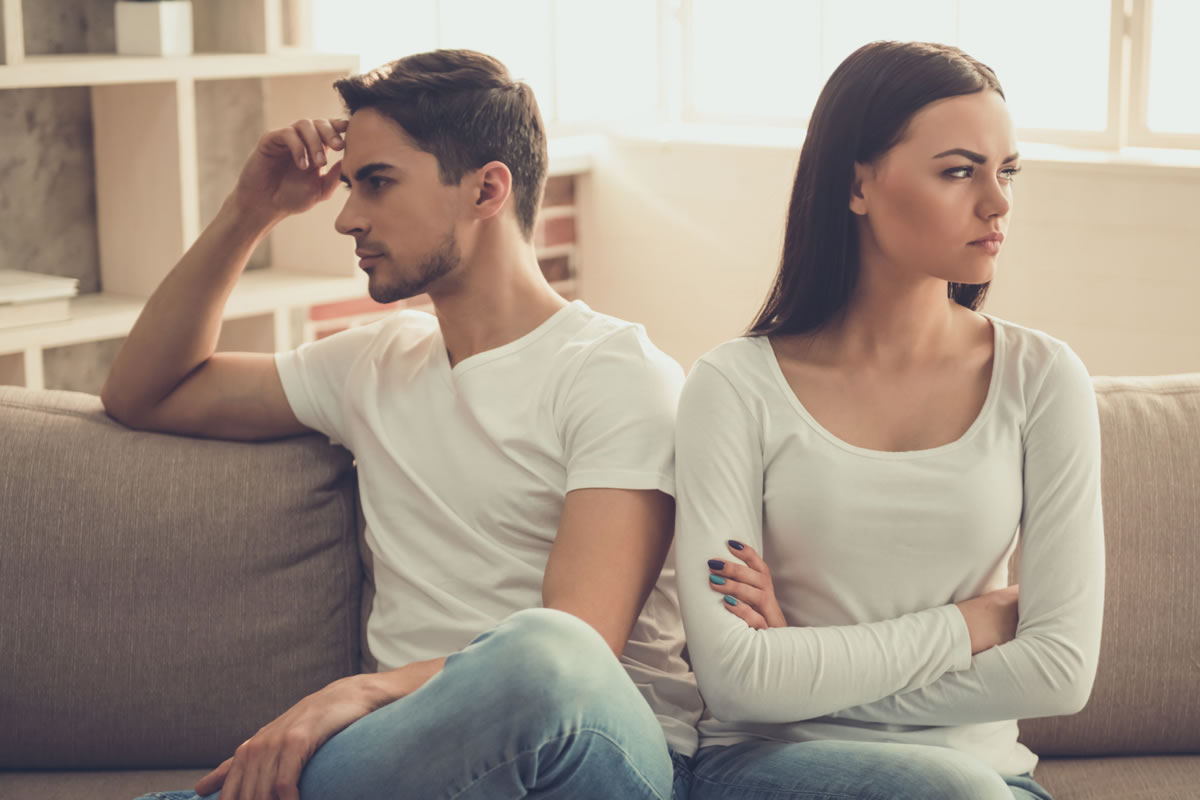 Are you wondering why the divorce rates are so high? Are you curious why the majority of marriages end up in divorce? Marriage has many conflicts, and couples that don't properly resolve them or cannot repair any damages end up filing for divorce. As a family law practice in Orlando, we work with our clients to ensure that they are legally taken care of and advocated for during their divorce process. Divorce can be lengthy, bittersweet, or even just vengeful....
Are you currently in the midst of child support negotiations? Do you want to understand your child support rights as a co-parent? When you share children with someone that you don't live with, you will need to have a certain arrangement so that you can effectively co-parent. Often times, this involves child support of some kind. Because the children split their time, or potentially live primarily with one of the parents, the other parent will need to take financial...
Do you need to settle disputes, such as divorce, child custody, dividing assets, or parental rights concerns? Are you looking to resolve your family dispute in mediation with the help of a lawyer? Settling family disputes can bring up many tensions, which can create conflict and cause feelings to be hurt in the process. By working through your dispute in mediation, you save yourself and your family from the long process of going to court. As a family law practice in Al...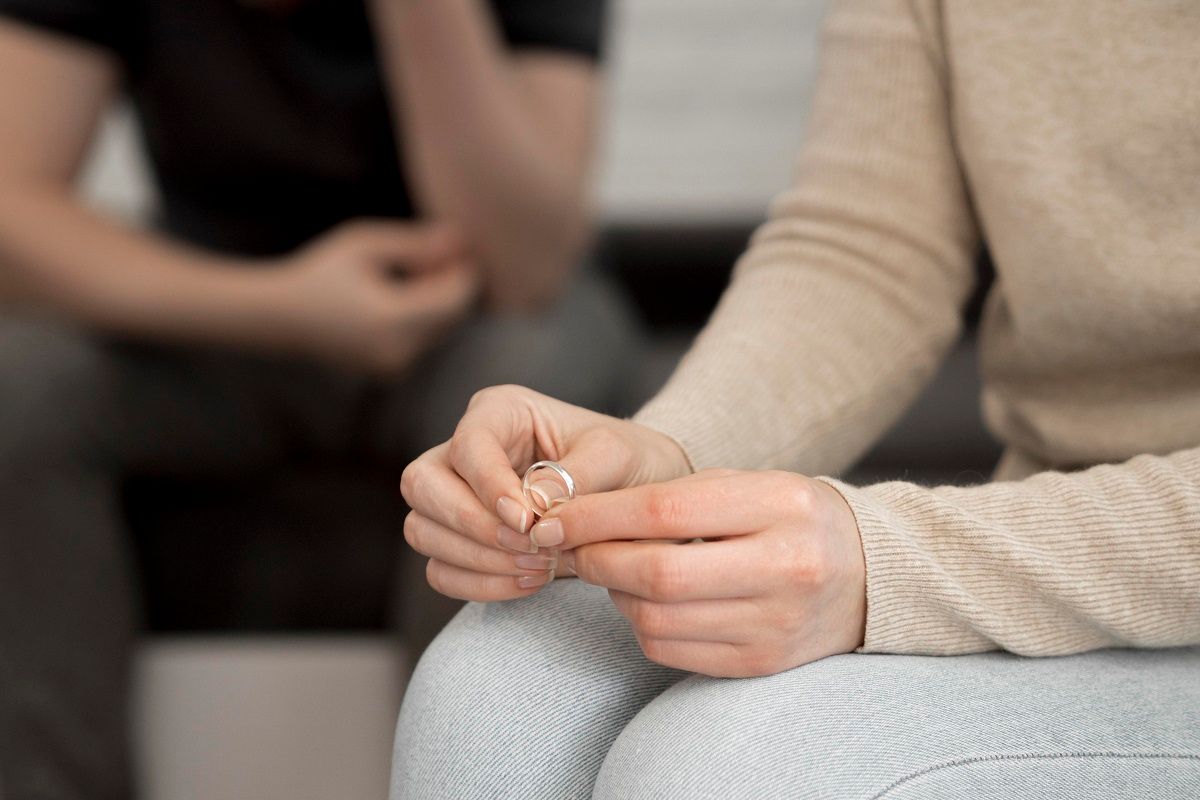 Are you trying to avoid a lengthy and nasty divorce? Do you want to make sure that you get everything you deserve from the divorce process? Working through a divorce process can be difficult and turbulent. However, when you keep your emotions in check and always focus on the outcome of your situation, you can have a peaceful divorce with drama. As a top family law practice in Orlando, we advise many clients through the divorce process to help them get the assets they d...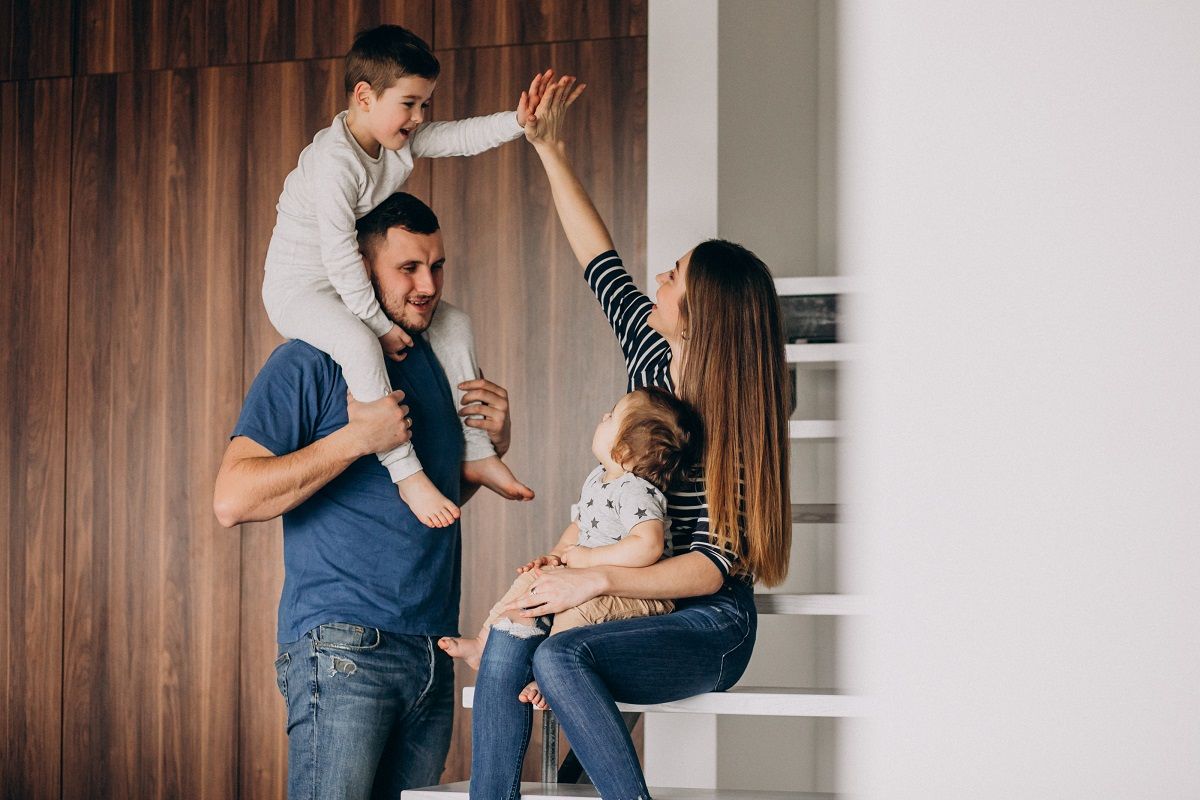 Are you and your ex looking to create a routine for your children that keeps everyone happy? When it comes time to create your parenting plan, you will want to put the children first so that they feel fewer negative effects of your split. Having divorced parents can be difficult, but when the parents work together, they can create a great life for their children. As a family law practice in Orlando, we provide many parents with the guidance, support, and advice they need to ...
Have you just recently entered in a divorce with your spouse? As you spend time preparing divorce papers and meeting with attorneys, you may realize how quickly the bills add up. Divorce can be an expensive process. Even though you will want the professional support and expertise of a family law practice in Altamonte Springs, you also want to be aware of your spending during the divorce process. There are a few ways that you can save money and still have quality repres...
Are you looking to separate from your spouse? Have you tried many different approaches to make your marriage work, only to realize that it's time for you to spend time apart? Divorce is something that many couples don't take lightly, as it is the end of a partnership that many believe will last their entire lives. However, people change and situations arise that sometimes cannot be resolved. This leaves many people considering divorce and calling for the guidan...
Have you recently gotten engaged? Are you preparing for a wedding? When all of the celebrations and excitement settles, you will want to have some serious conversations with your fiancé in order to avoid divorce. To have a lasting marriage, you want to be sure to be on the same page and discuss the large topics before you walk down the aisle. As a family law practice in Orlando, we help many couples through the divorce process when they have chosen to end their ...
With the holidays around the corner, you are likely starting to have discussions and make plans for some holiday fun with the family. If you are in a co-parenting situation, this may bring about stress and conflict. By following the advice of a family law practice in Altamonte Springs, you can achieve peace and have fun this holiday season despite your separation. There are a few tips to follow to co-parent during the holidays without conflict or resentment. Make ...
Are you preparing yourself for the divorce process? Are you wondering everything that goes into a divorce? Before you file for divorce, there are many things that you'll need to consider and discuss with your soon-to-be ex. Although many of these conversations may lead to disagreements or even conflict, they are critical to discuss and come up with a plan. When you work with our family law practice in Altamonte Springs, we will work with you and your spouse to medi...
Have you and your spouse been preparing for divorce amidst the COVID-19 pandemic? Are you struggling to stay confined with your spouse for the sake of your children? Whenever you have already decided that you want to put an end to your marriage, it can be difficult to stay confined and in close proximity with your spouse. However, it may be beneficial for the health and safety of the entire family, as you are able to stay together in the same home for the sake of the childre...
Are you looking to hire a family lawyer to work through a divorce, child custody agreement, parental agreements, or other matters related to family law? Whether you are looking for legal counsel or you are looking to settle a disagreement in mediation, you will want to work through your family issues with the assistance of a professional attorney. As a family law practice in Orlando, we offer quality and experienced attorneys to guide you through your legal process so that you get...
Are you going through a divorce with the father or mother of your children? Whenever parents split, children are going to be affected by this drastic change to their life. As parents, you will want to always put your children first and do what is best for them, despite how challenging it may be to work with your ex. Both of you should establish a mutual goal that focuses on the safety, security, and stability of your children. Custody arrangements will be best handled ...
Sometimes couples that know they want to divorce have no problem going through the process. On the other hand, couples that struggle with the financial and legal aspect of divorce may have a painful and lengthy process. This is made even more complicated when there are negative emotions of bitterness or resentment towards one another. When it comes time for you to go through the divorce process, the family law practice in Orlando that you choose to work with will help you mo...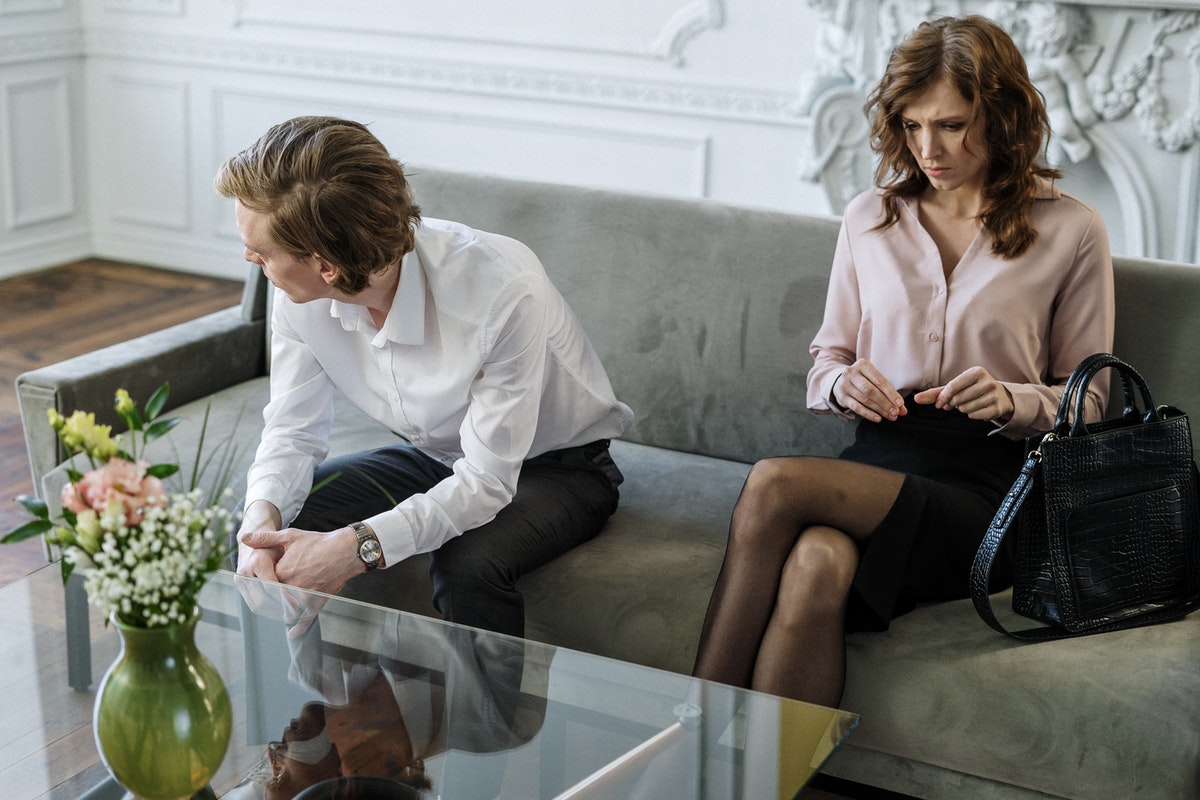 Many people that go through a bitter and dramatic divorce typically end up regretting have heated discussion about important aspects of their life. Dramatic divorces can actually burn many bridges between family members, friends, children, and any others that are dragged through the difficult process. As a family law practice in Winter Park, we always advise our clients to keep emotions out of the divorce negotiations in order to get the best legal outcome possible. Making d...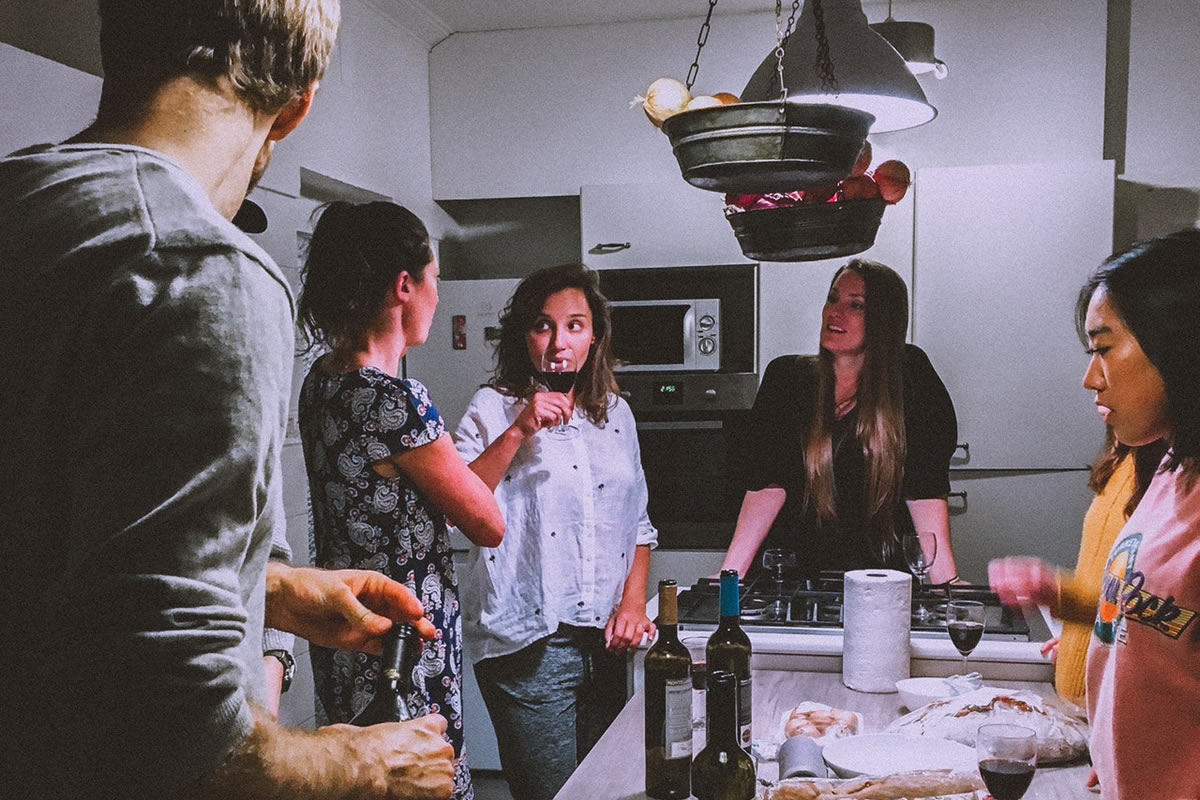 When you are married for most of your life, you may be shocked, disappointed, or lost if you find yourself facing divorce later in life. Because you are accustomed to living most of your life a certain way, you may need to prepare yourself for a drastic change. No matter your age, you'll always want to trust the best family law practice in Altamonte Springs to work with you during this difficult time. You will work with the experts to create a financial plan so that you ...
Are you noticing that you and your spouse are headed towards divorce? Have you been having discussions about ending your marriage and starting fresh? Divorce will likely be one of the most complicated and difficult parts of your life, as it is something you may have never envisioned for yourself when you took your vows. However, life can change in an instant, and there many ways that relationships end. If you and your spouse are considering divorce, you'll want to ...
Do you want to fight for custody for a child you believe is yours? Are you looking to establish paternal rights in order to gain child support compensation? Paternity cases, which can be handled by a family law practice in Orlando, are commonly done in order to establish legal fatherhood of a child. These cases can be brought into the court by the mother or the father, and they may be necessary for a variety of reasons. There are a few facts you should know about pater...
Divorce can create tumultuous and challenging times for the family, especially when there are children involved. Children can be confused, ashamed, angry, or afraid for their future when their parents decide to split. Often times, parents consider their children's feelings while they are going through a divorce, which helps everyone overcome the challenges of this process. However, this isn't always the case. Sometimes, it can end in bitter conflict that stirs ...
Mediation can be a great alternative for many legal cases to avoid prolonged and dramatic court proceedings. This is a great way to solve many issues related to family law, divorce, child custody, and alimony. Our family law practice in Altamonte Springs uses mediation for many cases we handle, as our clients prefer to have drama-free family cases to avoid conflict and resentment. Whenever you chose to go through mediation as a primary method to solving your case, you will w...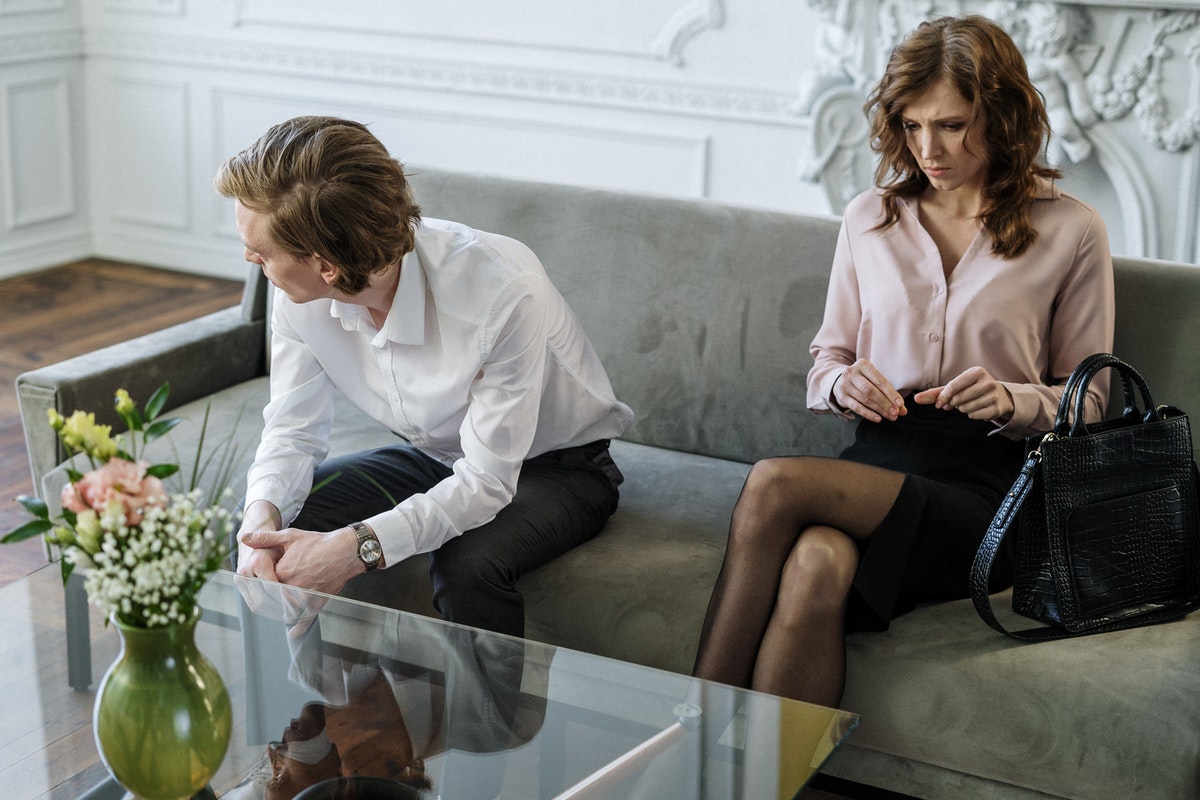 Divorce can be challenging, complicated, and emotional. Because of all the heavy conversations, difficult decisions, and life transitions, you may feel overwhelmed by the entire divorce process. As you continue working through the divorce process with your trusted family law practice in Orlando, you want to be sure to surround yourself with a support system. Having people to talk to and lean on is critical in staying sane during these tough times. Although your legal t...
Are you splitting from the mother or father of your children? Are you curious about what will happen regarding the child support arrangement? Whenever you are battling legal issues with a family law practice in Winter Park, this can made much more complicated with the presence of children. Child support is the compensation that you will need to pay the primary caregiver in order to provide for their basic needs. Because the child custody arrangement will likely have yo...
Are you looking for assistance with a family legal matter? Whether you are looking for a name change, paternity case, child custody arrangement, or divorce, there are many types of cases handled by a family law practice in Altamonte Springs. When it comes to matters of the family, there is nothing we take more seriously. Our team of experienced and trusted attorneys wants to make sure your family is taken care of when you choose to work with us. Here are some of the ty...
Are you a victim of domestic abuse? Has your spouse, partner, or significant other been abusing you, making you scared to continue living the way you do? If this is a situation you or a loved one are facing, you should get help immediately. Find a safe place to go, and contact an attorney to help you get the treatment you deserve. Often times, many victims of domestic abuse are unsure of how to proceed with a legal battle towards their abuser. They may even be af...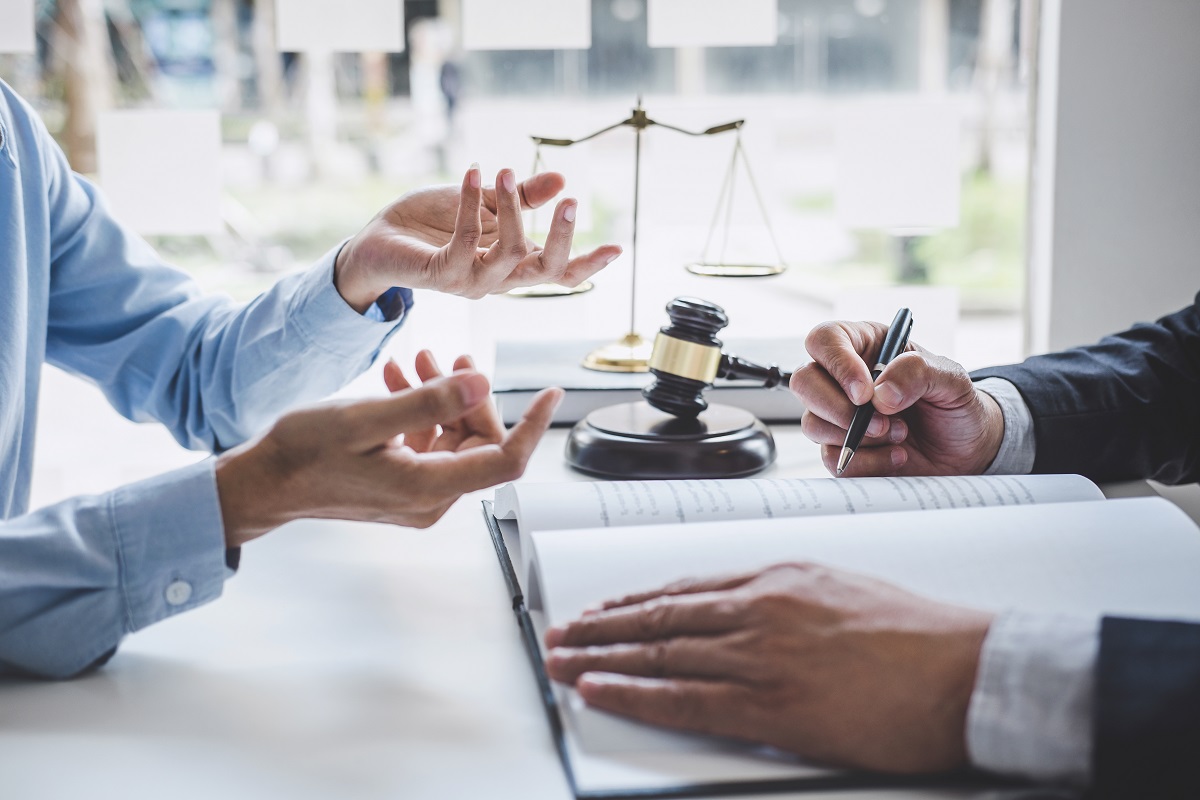 Legal proceedings in court can take a toll on your life, especially when it comes to divorce. Not only will they require a lengthy period of time, but they will also affect your mental and physical health as well. Divorce is already a difficult time, so why make it more difficult with a tough legal process? Instead of engaging in a bitter feud in court, you should consider mediation for your divorce. Mediation is a great way to save money and minimize tensions during t...
Are you about to go through a divorce but uncertain about all of the legalities? Words like custody, alimony, child support, and division of assets may be filling your Google search just so you can gain better understanding of what's about to come. As a family law practice in Orlando, we at Frank Family Law can help you through all these confusing and difficult terms. Our lawyers are here to guide you through the process by familiarizing yourself with terms you've ne...
Going through a divorce can be a challenging, complicated, and emotional journey for all those involved. This typically includes spouses, any children, family members, and friends that are affected by the end of the relationship. Sometimes, this can lead to drama, fights, and disputes that can have lasting negative impacts on everyone. As a family law practice in Winter Park, we recommend trying to keep the peace when you are going through a tough divorce. Although thi...
Whenever it comes time for you to trust a professional to help you through difficult, personal times, you want to make the best decision. Hiring a family lawyer to assist you through a divorce, with child custody issues, or through domestic violence problems can be a challenge. You'll want to be sure that you are in the best hands. At Frank Family Law, a premiere family law practice in Altamonte Springs, you can trust experience, reputation, and compassion to be at the f...
Divorce is not only a legal process for the two individuals who decided to call it quits. It is also an emotional process for the entire family, including the children. Many children suffer during the times of a divorce, because there is often a lack of communication between parents, a bitter dispute happening in the legal proceedings, or just confusion over where the children will stay during and after the divorce. As a family law practice in Winter Park, our top lawyers ha...
No marriage is perfect. Although many people find comfort, solace, and love with their spouse, this may not always be the case. Issues arise whenever you and your spouse start to engage in negative behaviors consistently. That can cause you to start consider getting a divorce. If you have tried to work through your issues and they continue to persist, they may past the point of repair. You may need to turn to our family law practice in Altamonte Springs to ...
No one likes to think about what's going to happen when they die. It's a morbid and sad topic, so it's often avoided. However, there are many reasons why you need to confront the uncomfortable and prepare for the worst. By doing so, you can make sure that those that you leave behind will be taken care of and your possessions, property, and finances will be allocated according to your desires. As a family law practice in Orlando, we can help you create will....
Are you in need of legal assistance but don't want to spend many emotional and costly hours in a courtroom? Collaborative law is the answer for you. This aims to settle disputes without the litigation ever seeing a courtroom, and instead troubleshooting different solutions before deciding on a settlement. Each of the teams enlists their own attorneys from a family law practice in Orlando to represent them in these discussions. There are a few great reasons why you ...
Mediation is an attempt at resolution before moving a legal case to court. This often involves highly trained legal counsel to act as a third, neutral party. Most of the time, mediation is required before the case is heard before a court. When it does end in resolution, it saves much time and resources needed if the case were to be tried in court. As a family law practice in Winter Park, we help our clients through mediations in family law, such as divorce, adoption, p...
From picking arguments to resentment to avoidance, you and your spouse have been having multiple and frequent issues in your relationship. These may be a few circumstances that can lead to divorce. If you and your spouse have irreparable issues or have a constant divide in your relationship, it may be time for you to consider a divorce. As a top family law practice in Altamonte Springs, we help many couples work through the legal aspects of their divorce. There a...
One of the hardest decisions of your life may be deciding whether it is time to call it quits on your marriage. This may be a decision that you thought you would never have to face, but it requires you to be aware of how to properly proceed once you make that permanent choice. If you and your spouse have tried to resolve issues or have a constant divide in your relationship, it may be time for you to consider a divorce. As a family law practice in Orlando, we help many coupl...
When you are going through a divorce and you have children with your spouse, you will likely need to contribute child support. Typically, when parents split up, they also move into different homes. This requires the child to be with one of them primarily, which can require the other parent to contribute financially to help support that child's necessities. Although sometimes child support is determined without legal counsel, it is often dealt with by family lawyers in fa...
Are you splitting from your spouse and wondering how that will affect your children? Do you want to see more of your children after getting a divorce? Child custody battles can often get ugly or bittle, because the fate of your children is at stake. You want to be sure that you get time with them, but also that they have stability and consistency in their lives. Often times, child custody cases are dealt with by family lawyers. Family law practice in Alamonte Spr...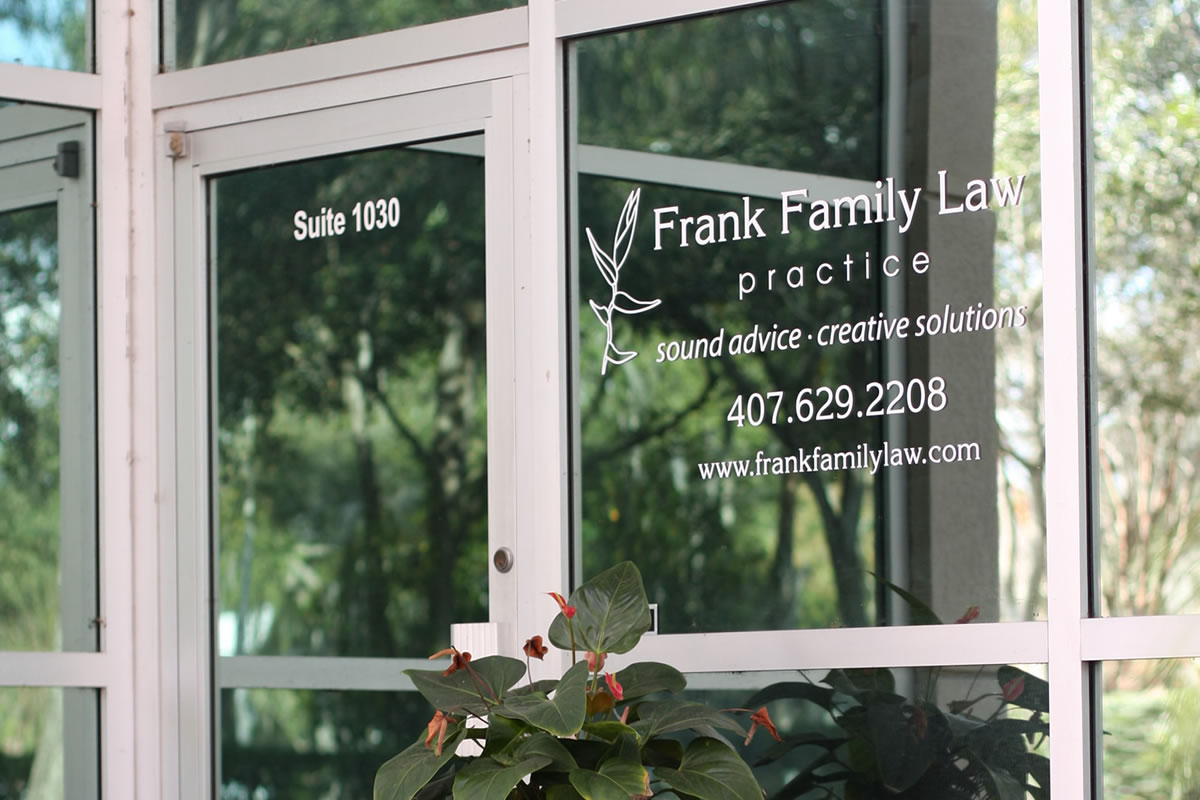 Are you going through a divorce? Do you need a lawyer to help you with custody issues? Are you trying to come to a fair settlement for division of your assets? These are common reasons many people come to our trusted family law practice in Orlando. At Frank Family Law Practice, we are a group of experienced lawyers dedicated to family matters, like divorce and child support. There are many reasons why you should trust the experts at Frank Family Law w...
Appearing in court can be both nerve-wracking and intimidating. You are fighting for what is most important to you -- the ability to see your children. When this battle requires legal interference, it is a serious matter that cannot be easily resolved between you and the other parent. If you are faced with custody proceedings to determine the custody of your children, it is important to be prepared. There are four important things to expect in a custody cas...
Are you facing a difficult settlement with a spouse or co-parent of your children? Are you dissolving a partnership that involves division of substantial assets? Are you having a difficult time compromising in your legal settlement? These are all questions you need to ask yourself prior to hiring a mediation lawyer. Often times, mediation can be resolved without the help of a lawyer. However, when difficult or complex circumstances arise, the assistance of a fami...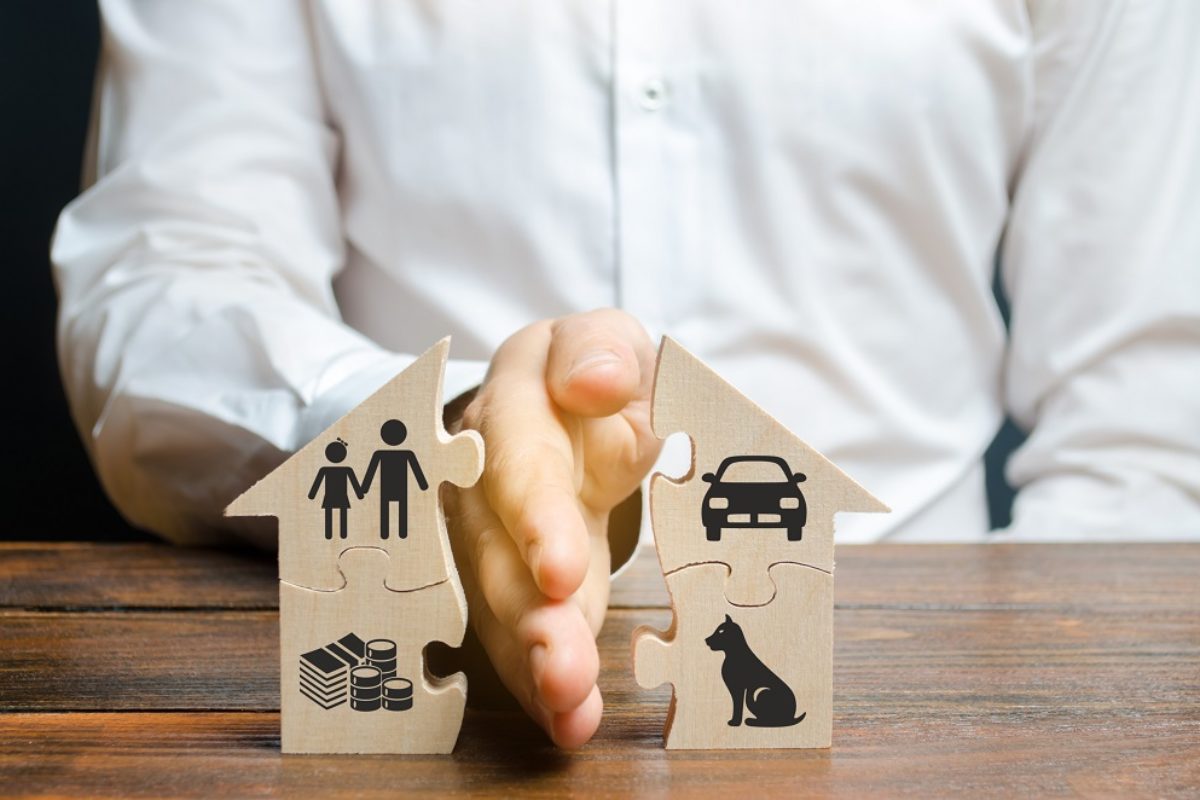 When you are engaged to be married, there is a lot of planning and preparation that takes place in order to make the day a special one. Often times, people forget about the paperwork that goes into the beginning of a marriage. Between the marriage license, name changes on documents, and all the contracts for vendors at your wedding, you'll be looking at a lot of different pages. One piece of information you don't want to forget is a prenuptial agreement. As a f...
Are you in a relationship that makes you feel weak, unsafe, or insecure? Are you being physically or sexually abused by your partner? You are likely a victim of domestic violence. When you are in this situation, you are likely scared and question how you can get out safely. Trust our team of lawyers at our family law practice in Winter Park to help and protect you. If you are unsure of whether you are in an abusive relationship, look for any of these five signs i...
If you are going through a divorce, you may be asking yourself how you properly divide your assets and your life fairly and equally with your spouse. It can be a difficult process, because most of your belongings and property likely hold value to your life in some way. In order to properly divide your assets, you and your spouse want to keep the process as civil as possible. As a family law practice in Alamonte Springs, we recommend a few strategies to help you and your spou...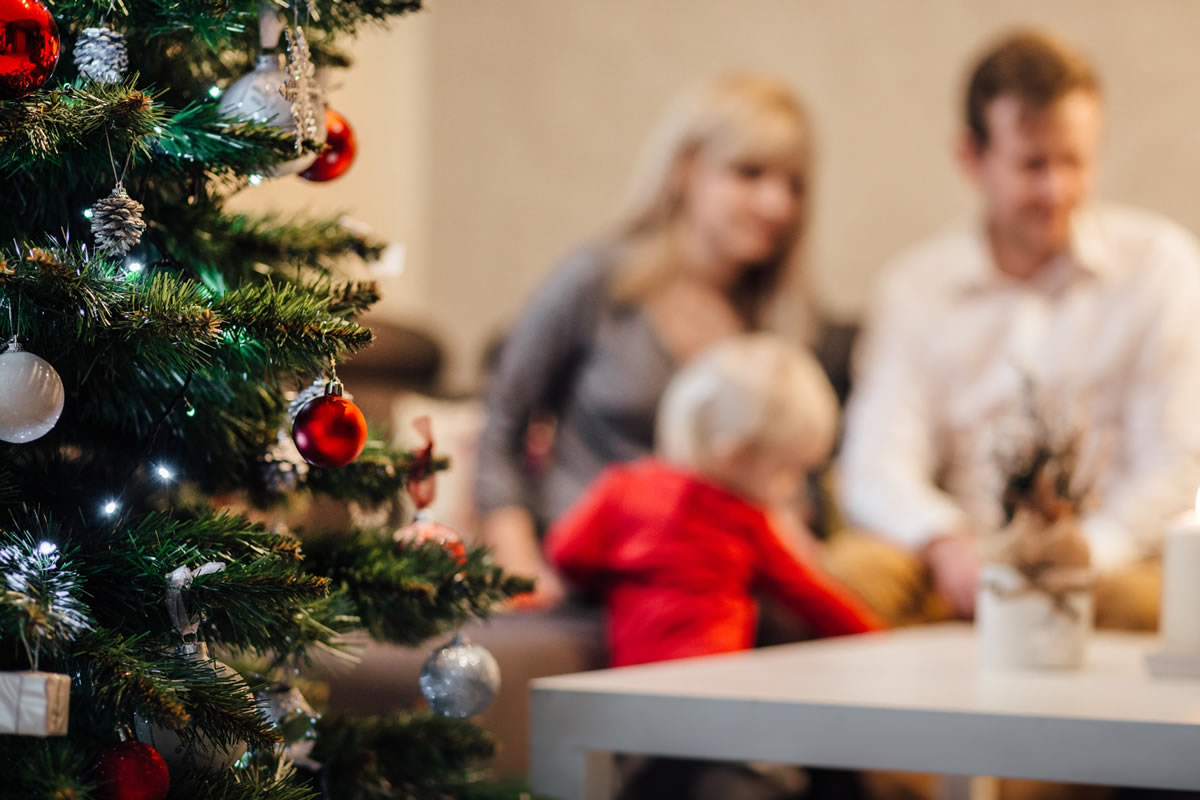 The holidays are a time for celebrating with your loved ones. These days of the year are meant to be full of joy and magic. However, for split families, holidays introduce the challenge of who gets custody during which holidays. As a family law practice in Orlando, we at Frank Family Law Practice have seen many custody battles over holidays and what those changes will bring for mom, dad, and the children. We recommend a few suggestions to help your split family handle ...
If you are facing irreparable issues in your marriage, it may be time to start preparing yourself for divorce. It can be a big adjustment for your life no matter your circumstances. Preparing for divorce may seem like the last thing you want to do -- or the last thing you thought you'd have to do. But, it can actually be one of the smartest things when your marriage is unfixable. There are few steps you can take to prepare yourself for divorce once you and your spo...
When it comes time to hire a lawyer, you want to make the right decision for your situation. You want a lawyer that is committed to getting the best results for your case and who can defend your stance to the fullest. As a family law practice in Winter Park, we are committed to getting our clients the best outcome and providing excellent counsel along the way. When choosing a lawyer, look for these five qualities that make outstanding lawyers. Great Communication ...
Figuring Child Support Payments in Florida If you are a parent in Florida who is thinking about getting a divorce, then you may wonder how much child support you will end up owing. The state publishes a schedule found in Florida Statue 61,30 to help you know how much you can expect to pay. The law requires this amount. Courts can order a 5 % increase or a 5 % decrease in the amount unless the judge writes a statement outlining why this amount is not correct in your case. ...
If you and your spouse have decided that it is time to get a divorce, then mediation may be the perfect answer. There are many reasons that you may want to suggest this process to your spouse, and there are many reasons to agree if they recommend the idea first. Here are some advantages of settling your divorce through mediation. The Process The divorce mediation process is a simple one that has been used to settle disputes for eons. The two spouses will meet with...
About 64 % of all couples living in the United States have a pet. While dogs and cats are most common, horses, iguanas, hamsters, and rabbits are all standard. Many couples consider their pet to be a family member. The court system, however, may see it as dividable community property. Judges across the United States have awarded custody and visitation to couples. Others have taken the extreme measure of sending the divorcing couple to a local dog park after declaring that the person who the d...
About 10 % of the population will suffer some type of elder abuse during their lifetime. It is especially prevalent in Florida because of the large population of retirees who choose to enjoy retirement in the Sunshine State. Of those cases, only about 7 % get reported to authorities even though there is mandatory reporting by doctors and other professionals in the state. Over66 % of the abuse comes from members of a senior's family. The mortality rate for abused seniors is about 300 % h...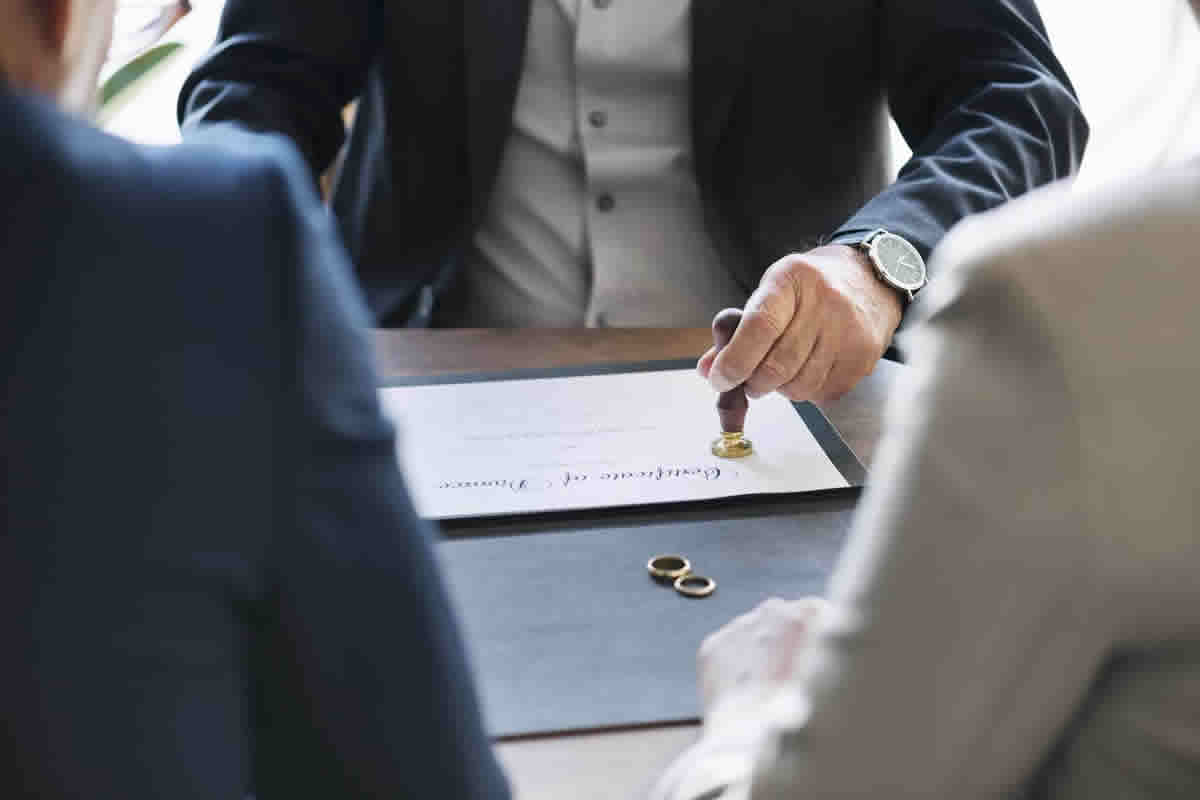 If you have decided to leave your marriage, then you may be entitled to alimony. In Florida, you must be legally married to receive alimony because the state does not recognize common law marriages. Therefore, palimony is not an option, but you may have other legal remedies under Florida law. The only exception to this rule is that your relationship started in another state, and you moved to Florida. If you are legally married, however, you may be eligible for up to four different types of al...
If you are caring for a person who has special needs, then setting money aside to meet their needs is essential. At the same time, however, if you do not structure the account correctly, then you can hurt their chances of qualifying for government-funded medical care, low-cost housing, and other opportunities. There are at least three types of special needs trust funds that you may want to consider as each has its benefits. Family-type Special Needs Trusts The parents of...
If you have a family issue that needs to be handled by the courts, then you know that you need a tough and experienced lawyer by your side. Only about 6% of the lawyers in the state are board certified marital and family law attorneys. Learn why this essential extra certification may be relevant to winning your cause. What are the Advantages of Hiring a Board Certified Marital and Family Law Attorney? It can be challenging to find the right attorney to handle your compli...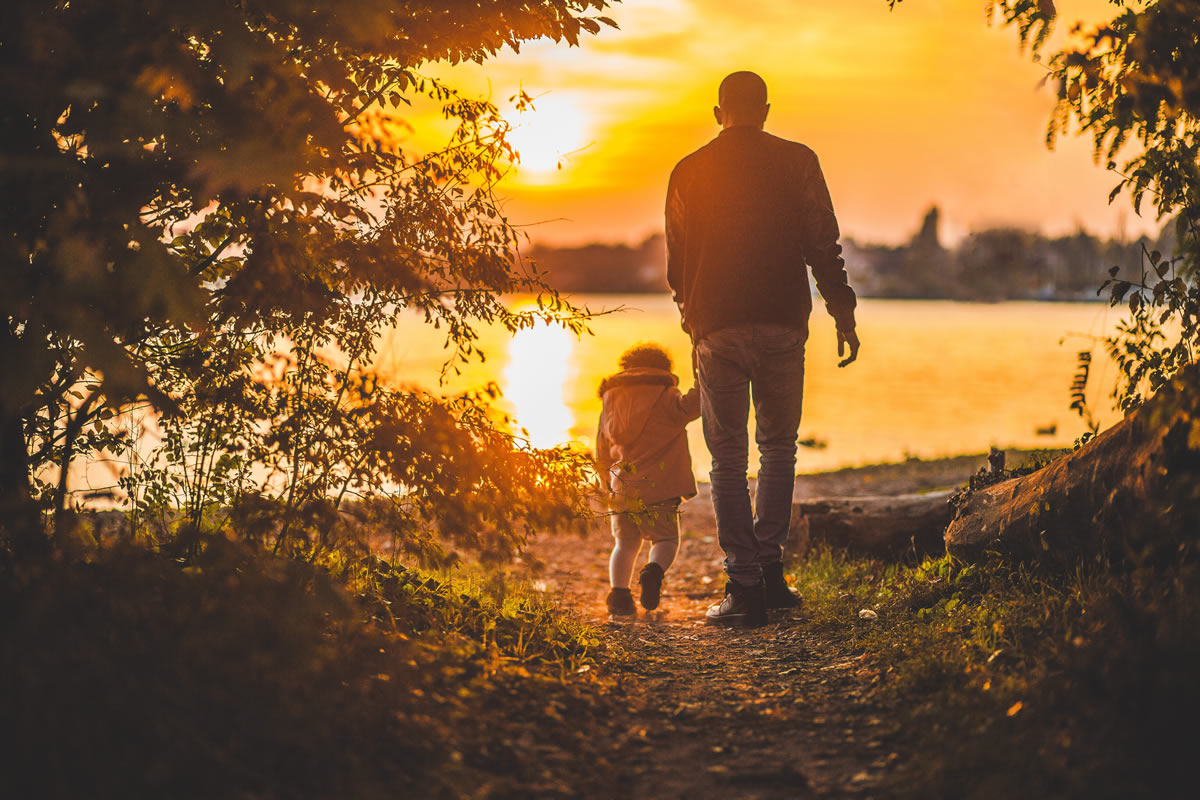 There are many ways that Florida residents can determine paternity. Often, establishing it is very simple while other cases are more complicated. It is vital that you establish paternity if your child is going to get the support that they need. If you are the father, then proving that you are the parent is the first step in getting custody or visitation rights. Biological Father In many cases, there is no question about who the father is at the time of a child's birt...
If you are afraid that your divorce case may end up in court for months to come, then collaborative law may be the right procedure for you and your spouse to follow. It destroys the idea of winning by creating a process where you can both work together to end your marriage without going through hours of court proceedings. Unlike mediation, both parties agree to play by the rules that they establish, and their lawyers help move the process along. Using collaborative law can often save couples ...
The world is getting increasingly smaller. Those working for large corporations often find that they spend some time overseas representing their company, and they may fall in love and have a child. Others choose to study aboard, fall in love, get married and have a child. Then, one day they find themselves getting a divorce and the other parent has decided to flee to another country with their child. In these cases, the countries who are signers of the Hague Convention have made some powerful...
If you or your soon-to-be ex owns a company together or you have made a substantial contribution to the value of a company owned by one of you, then it is important to learn how companies are valued. In the beginning, it is not unusual for one spouse to value a company at $10 million while the other spouse may value it at only $5 million. While a spouse may be trying to hide the true company's worth, you may both be using different valuation methods to arrive at your number. Therefore, ...
If you have a lot of assets at the time that your marriage ends, then it is easy to get into losing many of them to taxes if you are not working with a great family lawyer who knows how to help you protect what your assets. Likewise, if you find yourself giving things to your ex that are taxable, you need to make sure that you are no longer paying taxes on those items. Here are some tax problems that you will want to avoid during a high-asset divorce. Watch Titles While ...
In most child custody cases in Florida, time is split as evenly as possible between parents. When a parent wants to move, Florida Statue Section 61.13001 says that neither parent can move more than 50 miles unless both parents approve of the move. Alternatively, the parent can petition the court for permission to move if it will make the child's life better. Understanding applicable cases where the court has made a ruling may help you understand how the court is likely to see your case....
For most couples, it is better to work with an experienced divorce lawyer to determine how assets and debts should be split. Each person normally gets 50 percent of the assets and 50 percent of the debts. There are complicated factors that need to be considered including finding all the assets and debts in some cases where a partner has been left in the dark. Therefore, it is vital that you work with a family law practice in Winter Park, FL to find and divide assets. Keep these important fact...
As April 15, 2019, rapidly approaches, there are many different parts of the new tax code that can have a major impact on your taxes and your expected return. While you probably do not have time to read 12,600 pages of tax code, there are some important parts that affect your taxes after a divorce. Alimony and Maintenance Agreements In the past, the person paying alimony could subtract the amount paid from their taxes while the person receiving the alimony had to pay tax...
While most family law practices in Winter Park, like Frank Family Law, urge parents to come to an agreement about parenting during their divorce proceedings, that is not always possible. When parents fail to agree, then the court can order a social investigation to develop a parenting plan. That plan will determine what happens to the children after the divorce is finalized. While the process can be intimidating, a complete understanding of how it is designed to operate allows you to cooperat...
Florida operates 20 judicial courts that are tied together under the state court system. If you are a resident of Altamonte Springs, Florida, then your case will be heard by a judge from the 18th Circuit Judicial Court. This court was formed by the state legislature in 1967. It hears a variety of family court cases. Understanding a little about the types of cases that this court hears helps you decide if our law firm is right for you because we only handle cases in family court. Ty...
Mediation is a procedure in which the parties discuss their disputes with the assistance of a trained impartial third person(s) who assists them in reaching a settlement. A mediator is a person with patience, persistence and common sense. Frank Family Law Practice in Winter Park can assist you're your mediation needs. Cases suitable for mediation are disputes in commercial transactions, personal injury, construction, workers compensation, labor or community relations, divorce, domestic re...
You've just been served with a paternity case and you have no idea where to begin. There are several things you need to know, understand and do to get you through the process without stressing. First off, try to talk to a lawyer and show them the Complaint. A lawyer at Frank Family Practice in Altamonte Springs can answer any questions you may have pertaining to your paternity Case. Read the papers for Your Paternity Case Summons Read the papers that the sheriff or...
No two divorces are exactly alike. Every breakup has its own unique legal, financial, and/or parenting issues, which require their own resolution strategies. Here's a basic primer of how the divorce process works in the United States. Speak to a lawyer at Frank Family Law Practice in Altamonte Springs to answer any questions you may have. Temporary Orders and Filing Divorce Papers A temporary order/agreement establishes quick decisions about the children, property,...
Divorce is never friendly, and selecting a divorce lawyer could be stressful. Since there are lots of practicing lawyers, it is necessary to make sure you hire a skill and knowledgeable lawyer for your divorce. You should know that there are various lawyers with expertise in different areas. That an attorney was very competent in handling a friend's divorce case doesn't mean he/she would be the right one for you. Since divorce cases are usually complicated, you need an a...
People having difficulties in marriages could consider filing for a divorce. On the other hand, many times, people talk about legal separation, and you wonder which will be beneficial, both now and in the long run. There is no simple answer to direct you on the better choice between legal separation and divorce as legal separation is almost as complicated and stressful as a divorce. Some families, as a result of ethnic difference and religious belief, could benefit from a legal separation....
Anyone thinking of filing for divorce might be aware of the financial implications. It is pretty easy for younger ones who get divorced to bounce back on track financially; even at that, divorce takes its toll on finances. For instance, one obvious implication of getting a divorce is no more splitting of bills and mortgages. Besides, when you finally divide up your investments, you will be left with less savings. Divorce takes its toll on couples financially if it happens after reti...
For a child whose parent just got divorced and has to change location or change schools, the transition can be difficult and scary. The feeling of being new in the class and not having friends yet can make your child feel unsettled for the first few days at their new school. However, as a parent, there are ways to help your child feel at ease through the transition. 1. Create a routine and stick to it. Your child is going through a lot of changes, and you can help by cre...
Contracts are not only limited to businesses. Sometimes, marriages also require contracts for certain occurrences in the marriage. In other words, these contracts define what happens in a marriage when something else happens. More accurately put, this contract is known as a prenuptial agreement, also called "prenup." It is a contract put in place by two people which they must agree on before getting married. If you are getting married in Orlando and you need a prenuptial agreement...
Divorce itself is a stressful process, but your spouse can make it more difficult if they are an addict or alcoholic. This addiction may be the reason for the divorce, or a habit the just took up when the divorce process started. It could be an alcohol addiction prescription or illegal drugs. Whatever the case is, going through a divorce with a spouse dealing with addiction can be challenging. A person dealing with an addiction is usually difficult to interact with and in the case o...
Domestic violence is one prevalent issue that we have in the world today that we must not ignore. It is so important that the victims of domestic violence need to receive extra care once they get out of that situation. And of course, while there is ready-made public sympathy for domestic violence victims or anybody who claims to have been abused, we also need to be aware that there are fake accusations of domestic violence. According to statistics put out by Stop Abusive and Violent Environme...
Domestic violence is not something to take with levity hands, and anybody in such a situation must find ways to protect themselves. If you are scared of a violent partner or anyone for that matter, you should make moves to file a petition for a restraining order. You can get this done with the help of a family law practice in Orlando. Even though the order does not exactly prevent the abuser from stalking the victim, it, however, gives the victim the power to call the authorities if their par...
There is so much good that can be done with digital technology but, technology also does a lot of harm to people such as victims of domestic violence. There are lots of crimes and atrocities that can be committed with digital technology, but the world's attention is focused mainly on crimes like fraud, hacking, cyberbullying and hacking. Not many people pay much attention to technology-driven sexual assault and violence where people carry out sexual assault and abuse or share sexual ima...
When a couple takes a step towards divorce, a vital question is, Collaborative divorce, how does it work out? Collaborative divorce, just as it implies occurs as a result of the couple getting a divorce being able to work out an agreement of divorce without going to a law court. Collaborative divorce involves agreement on child custody, property sharing, visitation schedules and all sorts that comes with divorce. While many couples often tend to go to court to settle their divorce a...
Divorce Mediation is an opportunity for couples that want to have a consensus about their separation and all the processes involved, to have a go at it. Couples get to willingly decide in what and what not they want from the divorce. This process is simple and can be done right, however due to some cogent reasons, it could as well be done wrong. If some factors aren't taken into consideration, the divorce mediation may as well pose more problems than solutions. This is why a competent and...
A Post Marital agreement is an agreement signed by both spouses during a marriage that alters or amends the rights and responsibilities of each spouse to the other, which is in contrast to a Pre-Marital agreement that is signed before the marriage. This agreement seeks to identify and recognize the interests of each spouse as to the marital affair, whereby each spouse signifies what and what not is expected from the marriage. Due to the peculiar nature of the agreement, it must be h...
Florida family law is quite gender-neutral, and courts believe that the best environment for a child to grow in is one in which the parents of the child are both involved in the child's life. But when it comes to having a child out of marriage, the father of the child is not always favored when it comes to getting visitation and child custody; at least not without a fight. Under family laws in Florida, if a man is not married to the mother of his child, he will have to take lega...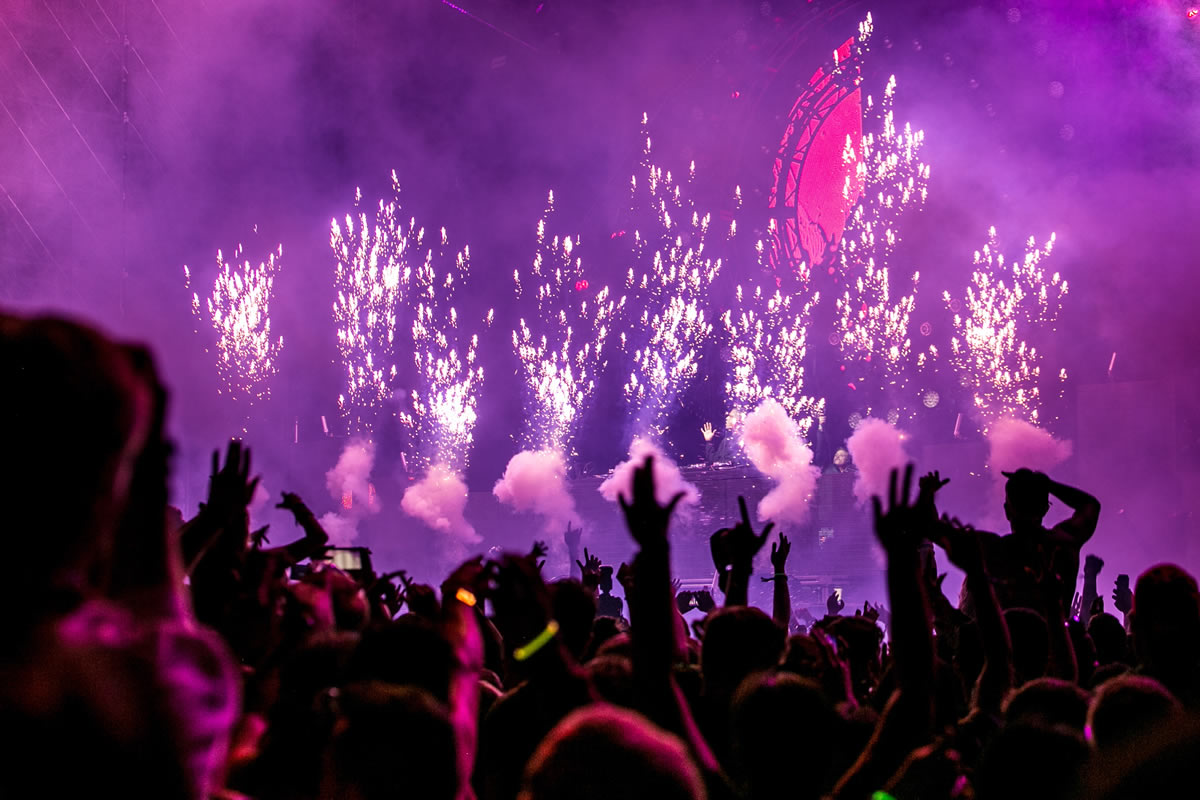 We live in the digital age and a good number of us have taken solace in making social media a second world. While social media is a fun place to share things; where people share things going on with them, good or bad; it remains a platform that must be used with caution, especially if you are going through a divorce. There are certain types of posts you should not make on social media if you are going through a divorce that has not been finalized and involves child custody. A family law pract...
Fights are inevitable in marriage and couples fight. But if during arguments or fights, one partner starts threatening the other with divorce then, there is a big problem that needs to be dealt with as soon as possible. As stressful and demanding as marriage can be, nobody ever wants to go through the stress of divorce. When one partner keeps mentioning it whether casually or seriously, it is a red flag that must be nipped in the bud. If your spouse is threatening you with divorce, what shoul...
As much as marriage is a union borne out of love, an intertwining of families, lifestyle and all other things that make up the lives of different people, finance is one of the most Important aspects of marriage that must be discussed. A lot of unions have crashed because of money issues, and after the marriage has ended, the problem of money continues to exist. A lot of couples have no clear direction on how they will divide their money after a divorce, and this leads to a lot of problems. In...
Divorce comes with its drama, and if a child is involved, it takes the process longer and more complex. As a family law practice in Orlando, we have seen heated divorce cases with child custody battles that dragged on for long even after the divorce has been finalized. After a parenting plan has been established for some couples, it so happens that some parents refuse to obey the child custody order given by the court. For instance, a parent may not pick up or drop off the child on time or ev...
Calculating child support is done based on the income you make and being able to pay for child support depends on your continued employment. But sometimes, things happen that you don't expect and losing a job is one of those things, what then do you do? Does your child support payment disappear? Do you ignore because you may be unable to keep up with the payments? The answer to these questions is "No." ignoring your child support would be a wrong decision as your payments will g...
A common issue that comes up in family law practice in Winter Park is the issue of hiding assets and income by a party in a divorce case. When one spouse raises their concern that the other spouse is hiding their income or assets, as an experienced firm that engages in family law practice in Winter Park, there are specific ways to find this out. One thing that is true is that people go to great lengths to hide their assets during divorce and the reasons are not far-fetched. One of the reasons...
Divorce is a tough process, and it takes its toll on not only the couple but their children as well. As a family law practice in Orlando with enough experience, we have seen firsthand, divorce happening in seemingly solid marriages. Now, imagine a healthy, happy marriage that suddenly took a nosedive, what effects do you think that will have on the children? Your guess is right; it cannot be easy on the children. There are so many things attached to divorce, and the most important i...
Not all fathers are deadbeats, and a lot of absent fathers did not choose to be. In a lot of cases, most of them were led to believe that they have no rights to visit their child because their name is not on the birth certificated. This misconception has made a lot of fathers miss out on having a relationship with their child. With a reputable firm that engages in family law practice, this can be cleared up quickly, and everything will be sorted out. In Florida, when two people have a child o...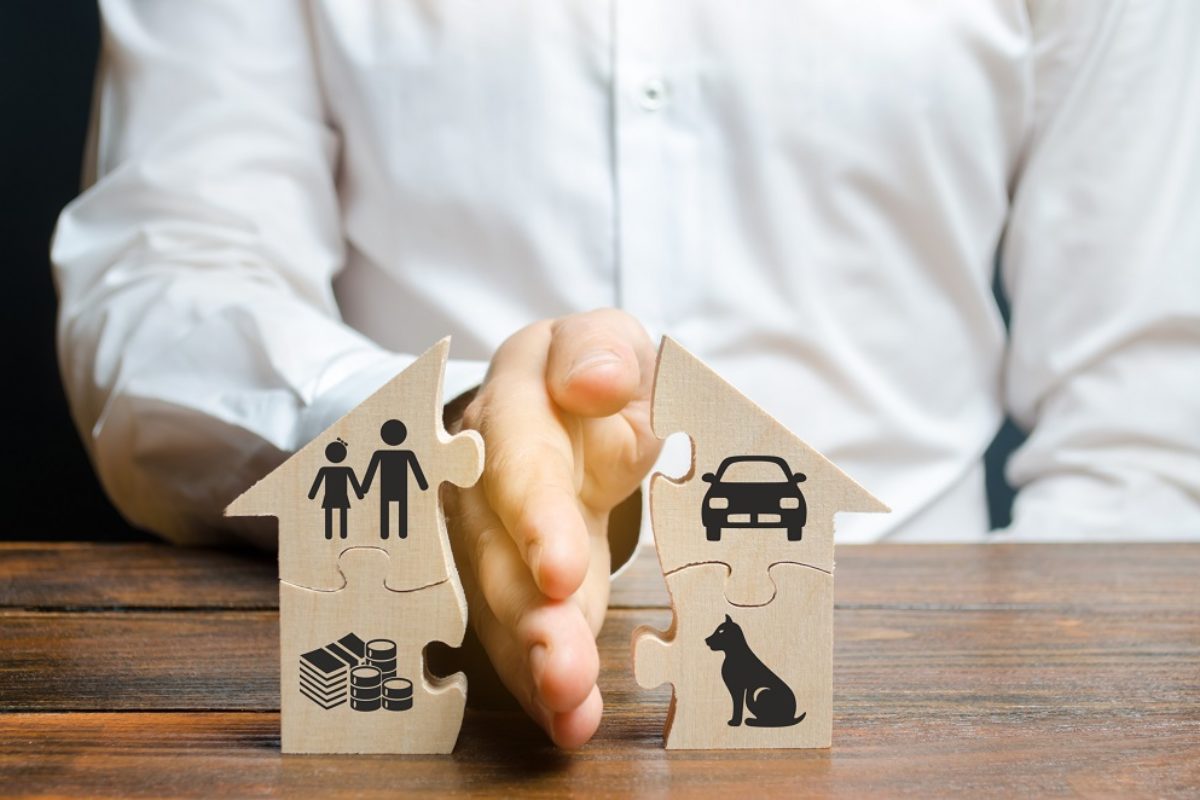 That's a very good question to ask as much as any Family Law Practice in Orlando is concerned. But if you really want to know why you need a will or not, ask yourself this other question: what will happen if I don't have a will? From that point, you will come to know more about the necessity of having a will or not have a will. The followings are the three scenarios that would play out when you pass on to glory without a will. Your assets will be distri...
Talking about legal coaching, it is a concept that is relatively new to the world of Family Law Practice in Winter Park. Just a few things had been written about it. The term legal coaching entails the help offered by lawyers to people who will be acting for themselves in matters relating to family law. It is a process that seeks to instill in them skills so they can improve their outcome and commitment. Who is the target of legal coaching? Essentially speaking, legal co...
As much as a family law practice in Altamonte Springs is concerned, there are some surprising mistakes self-reps and lawyers do that affect their case negatively. They are there in court trying to persuade and convince the judge, but too often, they end up annoying the very person they want to influence, even without realizing it. Whenever you find yourself in court, you will want to anchor on those things that please the judge and forget those that don't. In this article, we ...
With the years of experience that we have in Family law practice in Winter Park, couples who are working on figuring out how to share time spent with their children between them usually have one question, "What parenting or visitation plan would you advise us to adopt?" In the past, in divorce cases, most Family Court Judges ordered a "Standard Visitation" plan for couples to follow but these days this is not the case anymore. Most cases get resolved through medi...
A common issue that family law practice in Altamonte Springs has witnessed many times over the years is the ownership of property such as automobiles or real estate by a couple, and in a divorce case, one of the couples wants to get their name taken off the financing. The possible reasons for this are not far-fetched – it could be a matter of distrust for the other party; that they may default on payments and intentionally damage the person's credit score or it may simply be the des...
Nowadays, many divorce cases end up with each of the parents getting even parenting rights over the child. In this kind of situation, both parents get to spend equal time with the child and have 50/50 rights over the child. But one other important question that needs to be cleared up is, "Which parent should make educational, legal and other decisions on the child?" Usually, the most common answer is "both parents" but to make things easier, a family law practice in Orland...
It is usually said that there is no manual for marriage. That may be true, but there are some basic things that you must keep in mind to make your marriage hitch-free. Things sometimes do not go as planned of course, but you can always seek a Family Law Practice in Altamonte Springs if you have problems. But then, to the matter at hand, marriage a big business. It is different from a regular relationship, and it is beyond just signing papers and having a ceremony. The moment you and your part...
Having a Family Law Practice in Orlando may be an overlooked area because a lot of people do not have the foresight about the problems they might have in future. Think about a lovely same-sex love story. They cherish each other, the want to be together forever and they decide to start a family. However, there is the possibility for life to take its toll on them and they end up going their separate ways. What then happens? For many years now, same-sex couples have fought to have thei...
Frank Family Law, a Family Law Practice in Winter Park helps deal with a lot of family issues that people are familiar with. What a lot of people don't know is Frank Family Law Practice in Winter Park takes seriously, issues of domestic violence. According to statistics released by the National Coalition Against Domestic Violence, In the United States, every minute, twenty people are subjected to domestic violence. This amounts to about 10 million women annually. Domestic violence is broa...
Securing a divorce is not only stressful to some couples; it can also be confusing and frustrating to some people. Are you going through custody or divorce battle? Take note you might come across a lot of conflicting and confusing information about the subject. According to some opinion, it is good to deny visitation when the mother automatically gets primary custody or when you are late for a child support payment. There are some myths about the subject of divorce, which makes it n...
Child support is one of the core elements that determine the outcome of a divorce. If you are bound by a child support arrangement, you probably understand inconvenient that monthly, biweekly or weekly payment can be in your bank account. It can be very challenging to get around when surrounded by the astronomical amount of child support, particularly during a financial crisis like falling income levels and job losses. If your situation warrants it, a child support modification can be filed o...
Fatherhood is something that is very dear to any man, and the fact remains that every child deserves to have a father. In the legal sense, establishing paternity means proving someone to be the father of a child. It encompasses all legal rights and duties inherent in fatherhood. Frank's Family Law Practice in Winter Park can assist you in answering questions and providing advice regarding any paternity issue you might be facing. Compared with establishing maternity, paternity ...
Introduction Lawyers are not magicians, but the best will get you a good outcome, even in a worst-case scenario. And when it comes to divorce issues, you can't afford to trade quality for glamour. The legal advice you will receive from your family lawyer in Winter Park is very critical to the outcome of your case. Your lawyer acts as your advocate, your negotiator, your adviser and your trusted guide who takes you through the rigorous process of divorce or any other legal is...
Introduction Have you ever consider how courts arrive at the type and amount of alimony they grant? In this article, our family law practice in Orlando will educate you on how the process works before the court. This would help you to prepare better and also help you through the entire process. The courts and alimony Before a court makes the final decision to award alimony or maintenance, it would first consider by determining if either of the party seeking t...
Introduction The act of divorce or separation between parents is something that is difficult for all those involved. To a parent, divorce is like trouble that comes at the door, sending love flying out through the window. Nothing shows more heartbreaks when a parent struggles to protect their rights after separation. The best way out is to seek legal actions, and our divorce lawyers at Frank Family Law understand how emotional this could be for both parties and the children involv...
Introduction If you are living in Altamonte Springs and you are considering legal separation, it might surprise you to know that Florida is one of the states that has no formal legal provision for achieving legal separation. Notwithstanding, there are several ways you can achieve this. An important way you can get arou...
When speaking to a family law practice in Orlando, there is one major thing unknown to most people who have legally battled for child custody that eventually comes to light. It is that the decision reached by the court is not always permanent. However, such fact is unknown to so many people. Typically, in a case of child custody, the court will always seek to give the child the scenario that suits their best interest as at the time. However, when circumstances and situations changes...
When two unmarried people have a child or children, and a dispute arises as to who owns the child or children, this is called a paternity case. Paternity issue is an important aspect of the Family Law in Florida. For instance, Chapter 742 of Florida's Statute focuses on determining paternity. The Chapter requires that any woman who has a child (or is pregnant) and any man who has concrete reason to believe that he is the father of the said child, or any child, may bring a claim to the c...
Divorce is quite a common issue among couples nowadays. It can be quite surprising to see both newer couples who only recently tied the knot and older couples request for separation after supposed years of understanding and commitment. As an experienced family law practice in Altamonte springs, our profession has seen us interact with a reasonable number of couples. And while people get separated for a number of reasons, some reasons like money tend to come up more often than others...
When therapy, mediation and dialogue all seem to fail, the next steps in most marriages is to move for a separation or divorce. While Divorces often does the job of separating spouses, it is not without its consequences. In most cases, couples usually go through a frenzy of drama that they will rather not have. Even more profound is the effect of divorce in marriages that feature high-asset clients and popular personalities. Although not very popular, a means of coordinating marital...
One of the many issues that often surrounds a divorce case is that of child custody. It is not unusual to see couples battle child custody over a number of reasonable and baseless reasons. As daunting as the process may however seem, one of the aspects that should never be taken with levity in a child custody case is that of drug use. Frequent and uncontrolled use of drug and consumption of alcohol can pose a serious risk to the safety and normalcy of the family. Time and time again...
If you are filing for a divorce after every other thing seems to not be working, there is a whole lot to put in mind, most especially when you have children. Although the process of separation and divorce can be emotionally torturing for all the party involved, each parent owes their children the responsibility of making this transition as easy as possible. When it comes to divorce, there is no ultimate roadmap, and no one can say for certain how each party involved is going to reac...
Going through with a divorce arrangement can be quite draining on the parents both physically and emotionally. Whether you have been seeing the cracks on the wall and have had it coming for a while or the whole situation hits you unexpectedly, one of the many damaging aspects of the process is arguably child custody and alimony after the process. While many people bother about the finances in a high-asset divorce case, children are usually on the farthest part of the receiving ends especially...
When it comes to divorces involving high-asset clients, there's an extra layer of complexity beyond the drama and nerve-wracking emotional tensions that exist between both spouses. In this immensely difficult time for families like this, one of the quickest ways to compound the problem is to insist on litigation as the only means of settling differences. As most high-asset divorcees have learned, there is much at stake for public image, privacy and many amounts of money to be lost in dr...
Nobody goes into the marriage with plans to get divorced. The word "divorce" continues to attract negative impressions of failure, sadness and plenty of legal drama. Despite the fact that the divorce rate has been reducing over the years, it is still a possible outcome of a lot of marriages. That's part of why a family law practice in Winter Park is still in business. It is almost impossible to be prepared for divorce especially given the rose-colored spectacles th...
When you are in the process of a divorce in Florida, one of the important things to consider is alimony or spousal support for many reasons. According to Florida law, it is a critical part of divorce and can be awarded to a spouse as maintenance. Contrary to popular belief, alimony is not always a monthly payment. It can sometimes be a one-time sum or even a combination of both types of payment. Let's take a look at some basic things you should know about a divorce alimony in ...
When facing an impending divorce, one of the first things that a family law practice in Orlando will tell you to do is to begin to prepare. Divorce can be an emotionally trying time but you must not forget that you must stay strong not just for yourself. You will also have your children, your future and your finances to worry about. Getting financial protection during a divorce is important. Here are some ways to ensure that you come out of a divorce as unscathed financially as poss...
Getting a divorce from your spouse can be quite costly. The cost of getting a divorce goes beyond the initial estimate that any reputable Family Law Practice in Altamonte Springs gives you. If you are not careful, you could end up spending far more than you bargained for. There are many other expenses that can come up when there is a divorce case. These include the cost for expert fees, court fees and other levies that you may find yourself owing at the end of the case. These experts are comm...
Asking your spouse for a divorce is typically the culmination of lots of thoughts and reasoning because it is a big decision that will affect your life in more ways than one. Getting a divorce involves more than just going to the court to submit a complaint and filing for a legal dissolution of your marriage. Before you arrive at the final decision to file for a divorce, there are some things to consider in order to make sure that you achieve the best possible result from your decis...
Marriage is not easy and requires a lot of work. After a lot of time and fights, it sometimes happens that the connection you feel with your spouse diminishes and even gets lost. Then it becomes easier to seek isolation instead of trying to make the relationship work. This sometimes leads to a separation and eventually divorce. Marriage requires you to be resilient and find ways to always try to rekindle the spark that first led you to the altar. Reconnecting with your spouse can sa...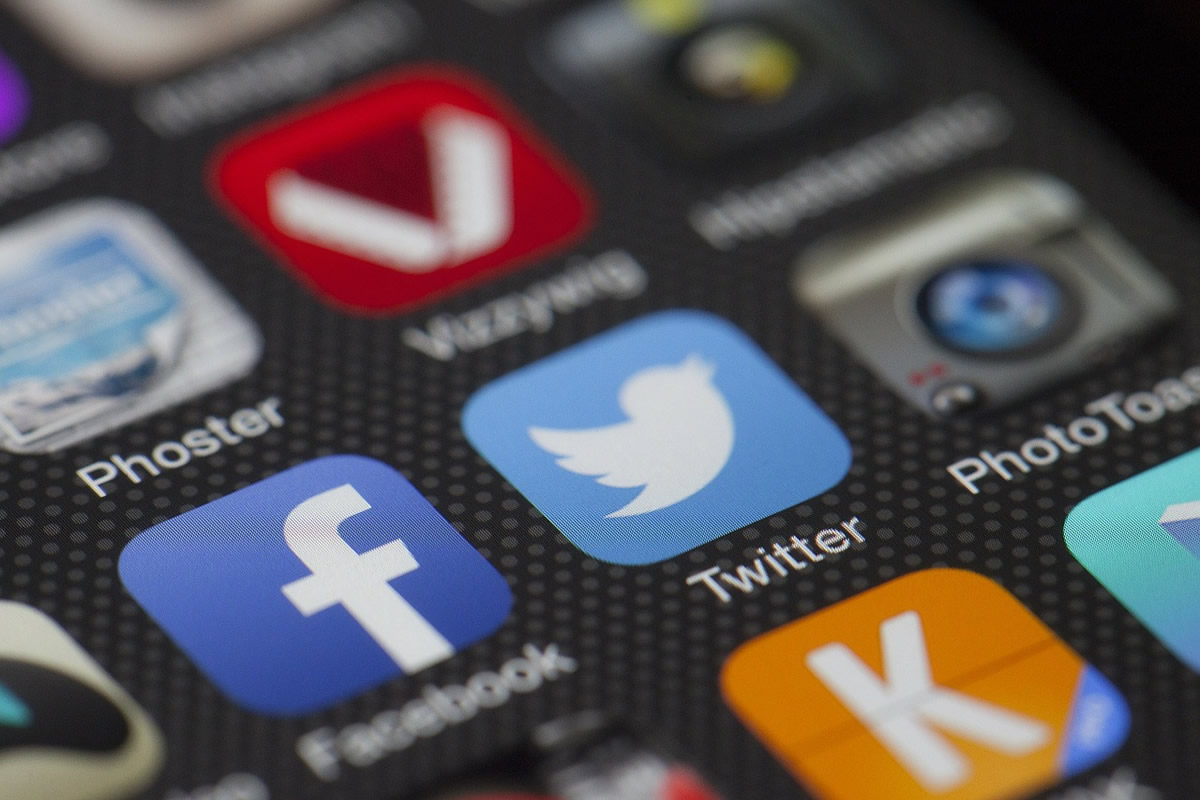 Divorce is never a smooth sail and the physical and emotional trauma that comes with the package only makes it a harder storm to weather. In times like these, spouses tend to draw closer to attention even if they are trying to move away from it especially if it is a high asset divorce. While Facebook, Twitter, Snapchat and Instagram can be a good way to ensuring that one moves on with life and takes the mind of the divorce for a while, it is quite imperative that you are highly cautious of th...
Divorces are never the easiest things to do. It could get further messier when unpleasant details and procedures drag out in the open and it erupts into a long, public battle. High asset divorce as the name implies differs from the ordinary divorce based on the high amount and value of assets owned by wither both or one partner of the broken marriage. Completing a high asset divorce can be quite difficult even despite the high emotional traumas being experienced and many roadblocks ...
There is a popular saying that is echoed into the ears of almost every newlywed; 'There are only fairy-tale weddings, but no fairy-tale marriages'. Call the guy that came up with that quote a sadist but in all honesty, nothing could be closer to the truth. Divorce is an increasingly damaging culprit in modern marriages as you can tell by the lines in front of most family law practices in Altamonte Springs, a so-easily sought solution to every challe...
The process of divorce is never a pleasant one matter how much you want to get away from your spouse. Because the divorce process is so unpredictable, as you cannot determine how long it will take or how much you are going to get or loss in the process. That is why divorce need to be handled by those specialized in the process, usually a family law practice in Orlando. We are going to look at some common mistakes made in the process of divorce. 1. Ta...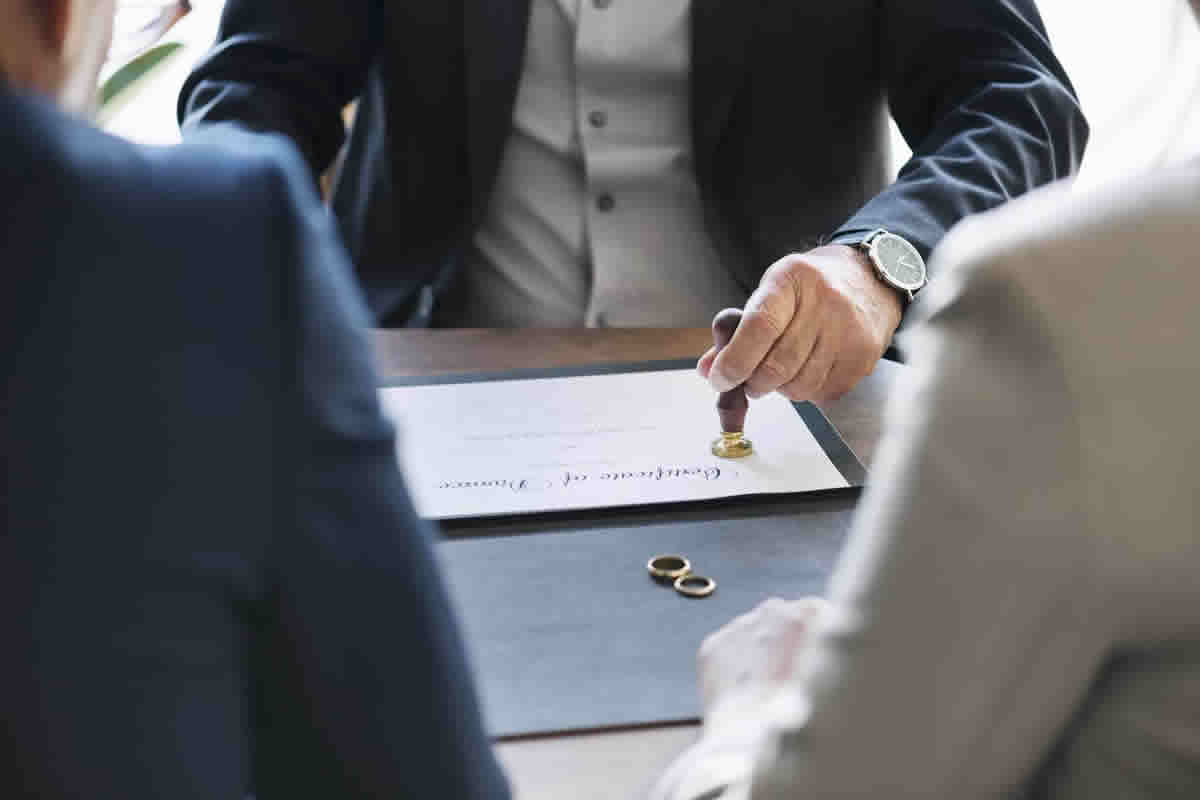 Without mincing words, couples have a divorce when they realize that their marriage is over and both are happier apart than together. Once you are no longer happy in your marriage, usually a divorce is the logical decision. Unfortunately, a lot of people find it hard to be any happier even after the divorce with the separation process becoming more painful and emotionally damaging than should be. Is there ever a happy ending to a divorce? In the end of the legal fights i...
Divorces are very complicated and sometimes couple try to settle it using a divorce attorney in Winter Park. This may not always be the best solution especially when the couple want to resolve issues as peacefully as possible without going to court. One alternative available to divorcing parties is mediation. Mediation is an effective means of reaching an out-of-court settlement between divorce parties. It involves the parties (and in some conditions, your&nbsp...
Family is everything and while divorce may bring up a lot of issues with the parenting, the welfare of the children is always a reason to maintain a good level of cordiality and a semblance of balance. In our years of experience with family law in Winter Park, here are four of the most useful tips that we give divorcing parents as they navigate the emotionally challenging period of co-parenting Tip #1: Never badmouth each other in front of your children Children do not n...
Divorce comes with its burden. It usually takes its toll on all individuals involved, the couple and their kid(s), if they have any. Letting go by one of both parties is usually one of the hurdles faced in divorce cases. A partner might feel he or she needs to stay to maintain a balanced home for the sake of the kids. Divorces are usually facilitated by attorneys. A divorce attorney in Orlando handles all forms of divorce cases and challenges associated with them. R...
It may seem like an abstract issue but one of the most popular issues that divorce attorneys in Altamonte springs experience is during property division is how to treat lottery claims during a divorce Let us imagine that you play the lottery while happily married and unexpectedly hit the jackpot. How much of your prize money is your soon-to-be ex entitled to? Ever thought about that? We doubt that you have. As farfetched as it seems, you should know what c...
Because of the common disputes that arise during divorces over finances and child custody rights, more people are seeking for a means through family law in Orlando to ensure that separating from a spouse is easier and more agreeable. A prenuptial agreement is a critical tool used to protect each spouse's interests in the event there is a separation in the future. Before you agree to a prenuptial agreement, it is highly recommended that you find an at...
When you are going through a divorce, there is usually a lot to consider before you even arrived at that decision. It sometimes feels like an admission of defeat at not being able to make the relationship work. Do not kick yourself too hard. The best way to go about a divorce is to have a plan. Hiring a divorce attorney in Orlando is probably the first thing you would do. Getting legal counsel that you can trust is very important. Besides that, here are other things...
The period of a divorce is usually a very trying time for former couples, however, the impact of this stressful time is more pronounced when children are involved. Even in the most seamless of separation children are plagued by self-doubt, regret and self-blame. The effects of a divorce have far reaching implications for children and might even affect their choices in later life. This moment can be further complicated when there is bitter between parents. Custody battles are a destructive for...
Divorce is not the end, but it is important to know how to recover from a divorce. When we know how to overcome divorce, it marks a turning point for the beginning of a new life. After hiring a divorce attorney in Winter Park to guide you through the divorce, it is important that you give yourself a chance at a normal life after. Healing from a divorce is almost always very painful. That's why it's so important that you avoid getting caught up in pain, bitterness or depressi...
For children, the period of holidays can bring substantial joy, and they are moments to treasure, a time to roam free and engage in fun-filled and unique traditional parties. But something devastating can take out such bliss and love, and it is from the parent angle—the ugly head of a divorce! As the saying goes, when trouble comes at the door, love flies out through the window, and this is what a divorce is to parents, and especially to the children. For children whose parent...
It's a fact that many marriages simply don't go as smoothly as planned. This is precisely why studies show that many legal unions may end in the hands of a divorce attorney in Orlando, FL. However, there is simply no excuse or reason to have to live with spousal abuse. This is wrong on every level, and if you're the victim of this type of abuse, there are things you must do quickly. Knowing some tips that can alleviate the stress of this situation and allow you to feel safer...
If you and your spouse aren't seeing eye-to-eye these days and there seems to be a lot of tension in the air, you may benefit from marriage counseling. This will allow you to sit down with a trained professional that will listen to both sides of the marital story. Of course, going through this process may be the key to preventing you from having to see a divorce attorney in Orlando, FL. Millions of marriages have been saved because of working to get the necessary help from a therapist o...
The key to ending a legal union with the least amount of stress is sure to rest in hiring a divorce lawyer in Altamonte Springs to assist you. This will enable you to get through this trying time with much less difficulty and greater ease. The last thing you will want to do is to deal with some situations that are sure to pop up in during a divorce without a professional. Being aware of the numerous advantages of relying on this expert is sure to be helpful to you. Benefit #1: Sele...
If your marriage is nearing its end, you may want to consider the various divorce options you have. Taking the time to select the best way to end this legal union is sure to help it be less stressful for you. One of the standard methods that are chosen these days includes a collaborative divorce. There are numerous benefits of choosing this type of divorce and your family law in Orlando professional is sure to be helpful during this process. Reason #1: Control over the outcome...
There are many things that can encourage you to end your marriage. There's no doubt that being married can be a challenge and unless you truly love this person it may end without a great deal of warning. Getting a divorce isn't an easy time in life and is sure to be one that creates a lot of stress. However, there are many things you can do that will make this situation a much less challenging one for you. Rely on a legal professional There are sure to be som...
The last thing your kids may want to hear is that you're preparing to end your marriage. This can be one of the most stressful times for children and can sure make life much more difficult for the entire family. It's ideal to do all you can to alleviate the fears that any of the family members may have. Of course, this can be easier said than done, but there are ways you can work to make this happen. Being aware of things you can do that will enable your children to stress less du...
Life can be challenging at times and is sure to be present numerous events that may require you to seek legal assistance. The good news is that a family lawyer may be your best resource when it comes to handling a lot of the issues you may face. It's critical to the outcome of your situation to rely on the expertise that is offered by an attorney that specializes in this area. In fact, there may be many things that you may not have even known your family law practice in Orlando could as...
The key to dealing with the dissolution of marriage will rest in being as prepared as possible for it. This means having a plan and working to stick to it when you know that you're headed for divorce. It's ideal to meet with a divorce attorney in Orlando, FL to guide you through the legal steps of this process. However, you will want to be as financially prepared as possible in the meantime to help ease your stress and anxiety as you begin to enter this stage of life. Being aware ...
Going through a divorce can be a challenge emotionally, physically and financially. The key to getting through this time may rest in being as prepared for it as possible. You're sure to experience a great deal of stress if you're getting a divorce, but being aware of things that can help you have reduced anxiety during this time is sure to be helpful. Of course, choosing the best divorce lawyer in Orlando can be the right place to start. Tip #1: Focus on your health...
It's a fact that being married may not be the easiest job in the world. Of course, it's ideal to have a loving companion, but more arguments and disagreements begin to arise than compassion for your spouse it may be time to end the marriage. This can be a challenging time for millions of couples, and it's ideal to know what to expect when traveling through this journey. Your divorce attorney in Orlando, FL is sure to be your best resource to rely on during the stages of divo...
If you're in the midst of ending a legal relationship, this can be a tough time for you. It's ideal to speak to a divorce attorney in Winter Park, FL advise you on the least stressful way to divorce. It's important to choose the method that will cause you the least amount of anxiety and enable you to move forward with your life single. Of course, this can be much easier said than done, but a mediated divorce may just be your best option. This marriage dissolution will involv...